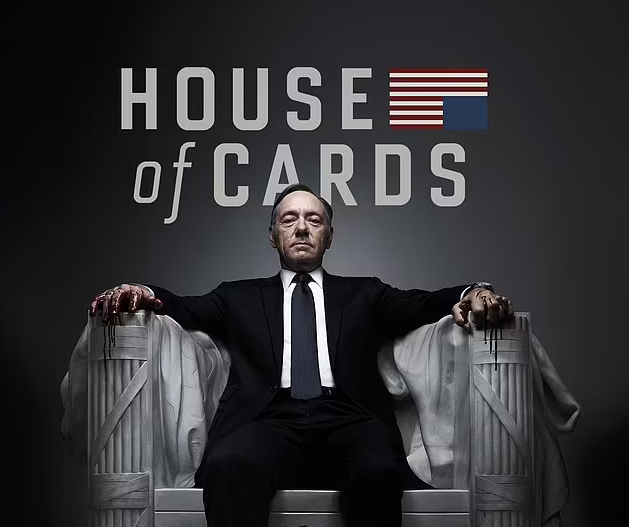 Kevin Spacey ordered to pay $31M for 'House of Cards' losses.
Kevin Spacey and his production companies must pay for losses caused by his dismissal for violating sexual harassment conduct rules.
DISGRACED actor Kevin Spacey, alongside his production companies, has been ordered to pay more than $30 million (€27.5 million) to the studio behind "House of Cards" for losses caused by his dismissal for violating sexual harassment conduct rules.
The arbitration decision made on Monday, November 22, found that Spacey violated his contract's demands for professional behaviour by "engaging certain conduct in connection with several crew members in each of the five seasons that he starred in and executive produced House of Cards."
MRC had to fire Spacey, halt production on the show's sixth season, rewrite it to remove his character Frank Underwood and shorten it from thirteen episodes to eight in order to meet deadlines, resulting in tens of millions of dollars in losses.
The ruling came after a legal battle lasting more than three years and an eight-day evidentiary hearing kept secret from the public, along with the rest of the controversy.
"The safety of our employees, sets and work environments is of paramount importance to MRC and why we set out to push for accountability," MRC said in a statement Monday.
The 62-year-old Oscar winner's lawyers argue that the actor's behaviour was not a substantial factor in the show's losses.
Kevin Spacey's career came to an abrupt end in late 2017 when the #MeToo movement gained momentum. Actor Anthony Rapp, who has appeared in "Rent" on Broadway and in movies as well as "Star Trek: Discovery" on television, claimed Spacey made sexual advances on him at a party in the 1980s when he was 14 years old.
Spacey was not only fired from the Netflix-branded political thriller, which aired between 2013 to 2018, but from several other projects. The star was also criminally charged with attempting to grope an 18-year-old Massachusetts boy, though the charges were dropped in 2019.
Speaking after the ruling, plaintiff's attorney Michael Kump said in a statement: "MRC stood its ground, pursued this case doggedly, and obtained the right result in the end."
---
Thank you for taking the time to read this article, do remember to come back and check The Euro Weekly News website for all your up-to-date local and international news stories and remember, you can also follow us on Facebook and Instagram.