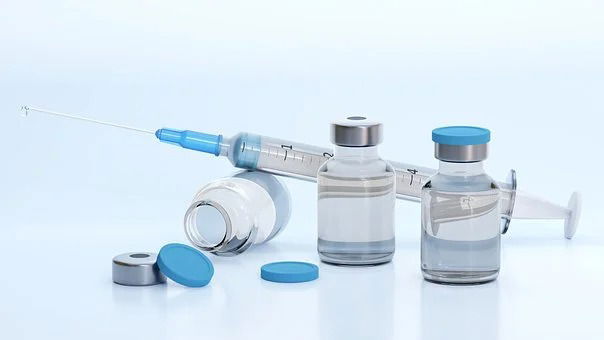 Doctors suspected of faking COVID jabs for anti-vaxxers.
A group of doctors are under investigation in Australia's Victoria. They are suspected of breaching coronavirus directions issued by the Chief Health Officer. It is believed that some doctors have been faking the administration of COVID jabs. They are also suspected of giving fake medical exemptions to anti-vaxxers.
The Department of Health in Victoria is thought to have significant concerns surrounding a group of doctors. They believe that the doctors have undermined the rollout of the coronavirus vaccine.
A spokesperson for the Department commented: "While the regulation of general practitioners is a matter for the federal government, we will always protect Victorians and Victoria's health system from fraudulent practice."
The spokesperson added: "We are investigating reports of GPs breaching CHO directions and are actively considering all options, including compliance, enforcement and regulatory avenues."
Only last month two GPs in Victoria's Maidstone saw their medical registrations suspended. They had been suspected of giving out fake exemptions for jabs. Reportedly people had been seen queueing for hours to see Dr Michael Keng Sin Lee and Dr Yee Wah Eva Wong. The people were lacking social distancing and many were not wearing masks.
A spokesperson for the Australian Health Practitioner Regulation Agency and the Medical Board of Australia commented on the importance of getting vaccinated. They said: "Public protection is our number one priority. Our message is clear: we believe vaccination is a crucial part of the public health response to the Covid-19 pandemic"
It is reported that some GPs in Victoria had been pushed to give out coronavirus vaccination exemptions that were not medically warranted. The rules around medical exemptions were tightened because of this.
Karen Price is the president of the RACGP which represents general practitioners.
She commented: "We actively provide advice and support to GPs so that they are informed on the latest clinical evidence and guidance, including in regard to caring for patients with Covid-19."
---
Thank you for taking the time to read this article, do remember to come back and check The Euro Weekly News website for all your up-to-date local and international news stories and remember, you can also follow us on Facebook and Instagram.