The US has long been a fertile ground for foregin investment. The US auto industry is a prime example of foreign owned companies setting down roots in the US. By 2018, approximately half of US auto production came from foreign owned companies. The Honda Marketing Plant in Alabama had become one of the US's biggest foreign owned auto assembly plants by 2019 and was building around 350 000 vehicles per year. Also in 2019, Mercedes announced it would be building a $1 billion battery plant in Vance, and Toyota and Mazda announced a $1.6 billion venture in Huntsville.
Simultaneous to the US being open to foreign investment, Europeans are looking to diversify into other jurisdictions. For example, the number of Norwegian owned enterprises situated abroad in 2018 was recorded at 4 331, more than double what it had been a decade earlier.
There is therefore a clear drive for Europeans to expand into foreign markets such as the US, as well as ample opportunity for Europeans to start their business in the US.
Choosing a Business Structure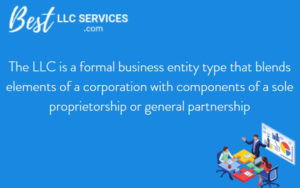 Limited liability companies (LLCs) are a popular choice for US entrepreneurs starting a business.
LLCs are a popular choice for startups for a number of reasons. LLCs protect owners from personal liability by keeping business and personal assets separate. While there are some formalities involved in setting up an LLC, these are not as extensive as those involved in setting up a corporation. Of particular relevance to European entrepreneurs will be the fact that you do not need to be physically present in the US to incorporate an LLC, nor do you need to be a US citizen. This is therefore a great choice for Europeans trying to start a business in the US.
Incorporating an LLC can be complicated, particularly for a non-citizen and especially since the requirements vary between states. While an attorney can assist with the incorporation, they will likely charge a hefty fee. A more convenient and affordable option may be an LLC incorporation service such as ZenBusiness. While there are multiple LLC incorporation services available, ZenBusiness LLC reviews stand out amongst the rest..
Having only been around since 2015, they have already amassed thousands of positive online customer reviews. One reason for this may be their affordability. ZenBusiness charges only $39 for its starter incorporation package which has everything an entrepreneur needs.
ZenBusiness offers three different incorporation packages..
1. The Starter Package ($39)
The Started Package includes the basics of what every LLC needs; a name availability search, preparation and filing of the LLC's articles of association, a template of an LLC operating agreement, and a free accounting and tax assessment. This package also includes a year of free registered agent services, which can be renewed for $119 per year.
2. The Pro Package ($149)
The Pro Package offers all the services of the Starter Package, as well as expedited filing, acquiring a company EIN number (federal tax ID number), a banking resolution template and a worry free compliance guarantee. The worry free guarantee includes preparation and filing of annual reports, ensuring the business meets filing deadlines, as well as two amendments per year.
3. The Premium Package ($249)
In addition to the features offered in the other two packages, in the Premium Package, ZenBusiness will acquire a domain name for the LLC, will set up business email addresses and a business website, all while ensuring that your personal information remains private. The Premium Package also includes a rushed filing speed.
Prospective business owners are also encouraged to consider alternative LLC incorporation services such as IncFile, a budget friendly option at $0, although users are advised to beware of upsells.  LegalZoom is perhaps the best known LLC incorporation service. Their service is slightly more expensive at $79 and does not include registered agent services. They do however offer additional legal services which others do not. Northwest Registered Agent charges $225 and is another great option as, although the price is quite steep, they are known to have the best customer support available.
Final Thoughts
For any Europeans looking to start businesses in the US, good news, the US has a  history of foreign owned companies succeeding within their borders. Luckily, starting a business in the US could not be simpler. An LLC business structure allows non-citizens to incorporate businesses on US soil, even when they themselves are located elsewhere. To make things even simpler, a reputable LLC formation service such as ZenBusiness can take care of the incorporation, and other services that may be required, on behalf of a prospective business owner.