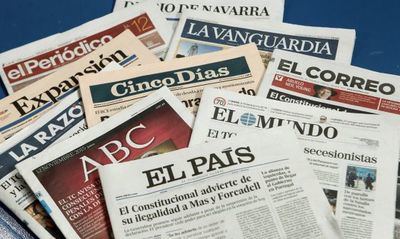 Social Networks must pay!. Yesterday a new Royal Decree was announced proclaiming that press editors will have to be compensated by online Social network platforms like Google and Facebook. The Royal Decree completely transposes the directive on copyright and digital single market issued by the EU in 2019 to the Spanish legal framework.
The Royal Decree grants Spanish press editors the right to be compensated directly by internet giants, such as Google or Facebook, which feed their business and social network digital platforms through the aggregation and dissemination of news and other literary and journalistic material produced by other press sources.
The Council of Ministers issued a law transposing the Directive on Copyright in the Digital Single Market that the European Commission agreed to in 2019. It aims to update the  European legislation from 20 years ago.
In addition to compensation, the Royal Decree establishes a legal responsibility of these technological giants and imposes an obligation to make the best efforts to implement tools, filters or any other preventive measure that allows the detection and elimination of illicit content from their platforms and websites. Ensuring that content is not published without the prior permission of the author.
This opens up new channels of negotiation for publishing companies to freely and directly negotiate with online social network platforms
Direct negotiations will be open for the publishers to arbitrate the terms and conditions in how the online platforms use their work. It will also allow the copyright holder to voluntarily choose to negotiate through a collective management entity.
A good example of a coordinated and functioning collective management entity is the German copyright collective management society. It represents 200 media companies. They have already made an agreement with social media platform Google for use of reported media with a Copywrite for the amount of 4.2bn Euros for 2022.
---
Thank you for taking the time to read this article, do remember to come back and check The Euro Weekly News website for all your up-to-date local and international news stories and remember, you can also follow us on Facebook and Instagram.