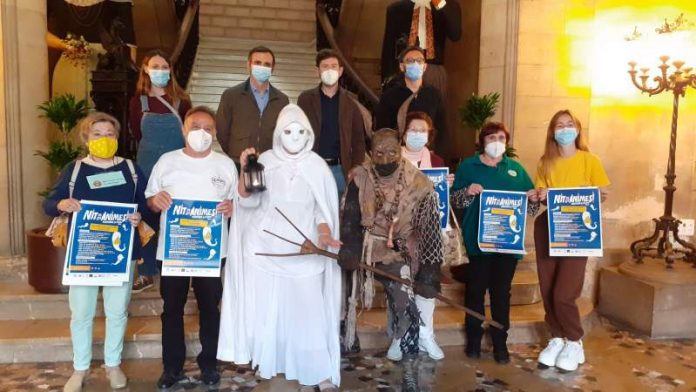 THE Fifth Night of the Souls will be held in Palma on November 6 from 4pm until 9.30pm at the Riera Park.
The Night of the Souls was first celebrated in 2017, on the initiative of a group of different groups and associations in order to recover the traditions of All Saints in Mallorca.
Part of the fun for many are the pyrotechnics and the Council has donated €10,000 in order to support the event and pay for this part of the celebration.
This year, in order to ensure as much safety and social distancing as possible, there will be three different stages, which will be the amphitheatre of the Parc de la Riera, the esplanade in front of the new Sensorial de la Riera (Sensory) Park and the Palma cemetery all being used next Saturday.
The esplanade in front of the Sensory Park, will be where the different workshops will take place and in addition, several stalls will be set up, storytelling will take place and it will also be where the xeremiers (bagpipers) will perform all from 4.30pm to 7.30pm.
There will also be a stage where storytelling will take place at 5pm, 6pm and 7pm, under the title "L'Escarabat trapella", while the amphitheatre in Parc de la Riera will be the central stage where several performances will take place
At 8.30 pm the amphitheatre will be the culmination of the Night of the Souls with a show consisting of light, fire and sound as a total of 50 demons and some 30 musicians will take part.
There will also be tours of the cemetery hosted by four actors with each performance lasting 25 minutes.
Thank you for reading 'The Fifth Night of the Souls will be held in Palma on November 6' and remember that all articles produced by Euro Weekly News may be accessed free of charge.