Research into the success of startups in the US, Europe and various other jurisdictions has found that US based startups are particularly successful due to factors or tools intrinsic to the US economy that make up the US startup ecosystem, including human capital, technological innovation and venture capital. Venture capital is a valuable tool to make use of where entrepreneurs do not have the ability to fund the startup themself. The US Government also has specific laws and policies to drive innovation and research and development in startups. These US specific tools may be why  European startups lag behind the US by a factor of three.
Given that the US has proven to be a successful jurisdiction for startups and contains all the tools startups need, entrepreneurs from Europe may consider looking at establishing new businesses on US soil. Luckily there is another business tool that can simplify the process of Europeans looking to set up shop in the US, and that is the business structure itself.
Why Choose a Limited Liability Company (LLC)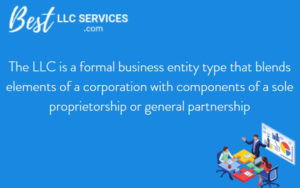 LLCs are a popular choice among US entrepreneurs for a number of reasons. LLCs can be owned by one or more people and not necessarily in equal shares. While they do have some paperwork and filing requirements, these are far less than those required of a corporation. The biggest selling point may be that an LLC ensures separation  of business and personal assets, ensuring that owners personal assets are protected in the event the business gets sued or goes into debt. For European entrepreneurs who are looking to start a business in the US, LLCs offer an additional benefit, as they do not need to be incorporated by US citizens, nor do they require physical presence in the US.
Should You Appoint An LLC Formation Service
One more useful tool entrepreneurs can make use of when setting up an LLC is an LLC formation service. LLCs, while less complex than an incorporation to form, still have multiple requirements, which vary between states. So while it is possible to incorporate an LLC yourself, it can be daunting even for US based entrepreneurs. LLC Services such as ZenBusiness can take care of this.
ZenBusiness offers three different incorporation packages..
1. The Starter Package ($39)
The Started Package includes the basics of what every LLC needs; a name availability search, preparation and filing of the LLC's articles of association, a template of an LLC operating agreement, and a free accounting and tax assessment. This package also includes a year of free registered agent services, which can be renewed for $119 per year. This is one of the best priced formation services with undeniable value for money.
2. The Pro Package ($149)
The Pro Package offers all the services of the Starter Package, as well as expedited filing, acquiring a company EIN number (federal tax ID number), a banking resolution template and a worry free compliance guarantee. The worry free guarantee includes preparation and filing of annual reports, ensuring the business meets filing deadlines, as well as two amendments per year.
3. The Premium Package ($249)
In addition to the features offered in the other two packages, in the Premium Package, ZenBusiness will acquire a domain name for the LLC, will set up business email addresses and a business website, all while ensuring that your personal information remains private. The Premium Package also includes a rushed filing speed.
On top of being an affordable option, ZenBusiness has thousands of positive online reviews which may be due to their easy and efficient service. ZenBusiness is also unique in that it is a socially responsible company, focusing on doing good while growing as a company.
Prospective business owners are also encouraged to consider alternative LLC incorporation services such as IncFile, a budget friendly option at $0, although users are advised to beware of upsells.  LegalZoom is perhaps the best known LLC incorporation service. Their service is slightly more expensive at $79 and does not include registered agent services. They do however offer additional legal services which others do not. Northwest Registered Agent charges $225 and is another great option as, although the price is quite steep, they are known to have the best customer support available.
Final Thoughts
There are various factors intrinsic to the US economy that are useful tools for new startups. The LLC entity in itself is a useful tool, particularly for Europeans looking to start a business in the US. Another valuable tool for any entrepreneur is an LLC formation service such as ZenBusiness which can help to simplify the formation process.