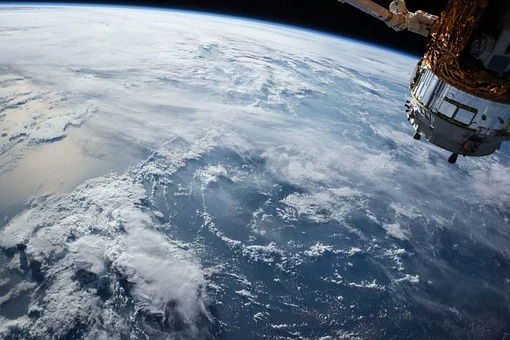 Climate change space mission agreement reached between the UK and France.
New funding is set to be provided by the UK Space Agency for a joint British and French MicroCarb mission. The mission aims to monitor atmospheric carbon dioxide which is the main gas responsible for climate change.
The agreement was signed at the COP26 climate change summit which is being hosted by the UK in Glasgow.
The mission will see the first European satellite dedicated to measuring atmospheric CO2 launched in 2023. The UK is set to provide an additional £3.9 million funding.
According to the government: "MicroCarb's data will contribute to global efforts to measure how much carbon is being emitted by natural processes and how much by human activities. This information will help inform decisions on tackling climate change."
Science Minister George Freeman said: "The UK is leading the way in using satellites in space to monitor, understand and tackle climate change.
"Our National Space Strategy sets out our ambition to tackle global challenges through international collaboration, consolidating our status as a science and technology superpower."
"MicroCarb puts our space sector at the heart of a major European space mission which will benefit global efforts to achieve Net Zero and build a more sustainable future."
Dr Paul Bate, Chief Executive of the UK Space Agency commented on how important satellite technology is in the fight against climate change. He revealed: "Over half of the critical measurements on climate change rely on satellite data. Having more accurate knowledge of how much carbon the world's forests and oceans absorb will give policymakers the reliable information they need to take decisions on tackling climate change.
"This exciting partnership with CNES showcases the skills of the UK space sector in designing and building complex space instruments and cutting-edge satellites."
Laurence Monnoyer-Smith, Director of Sustainable Development of CNES, commented: "CNES is strongly supporting France's efforts to reach the Paris Agreement's target. We are therefore very happy to collaborate with the UK Space Agency to develop this ambitious and innovative mission which will bring precious knowledge on where CO2 is most emitted and captured on the planet Earth and how these fluxes will evolve under the influence of the climate change.
"The MicroCarb instrument and system present several innovations to catch the precision measurement required to get a real added value. Using these space data will pave the way to reach an operational carbon service which is a priority for Europe."
---
Thank you for taking the time to read this article, do remember to come back and check The Euro Weekly News website for all your up-to-date local and international news stories and remember, you can also follow us on Facebook and Instagram.