GOLDEN LEAVES INTERNATIONAL do not just provide pre-paid funeral plans to make sure your wishes are completely fulfilled when the time comes, the company also works with expert partners to cover your valuables now, offering all types of insurance from car to home.
Home Insurance with Golden Leaves
In association with its expert partners, Golden Leaves is able to provide advice and insurance products to aid in the protection of your buildings, contents, and valuable possessions in Spain, Portugal, and Gibraltar.
Its partners are underwritten at Lloyd's of London, the world's leading insurance market and offer flexible, tailor-made policies to suit your needs.
Providing worldwide, all-risks cover available for personal effects and valuables on permanent residences only, their partners also offer discounts for direct alarms connected to a security firm on permanent residence homes only.
Accidental damage on your home entertainment equipment is standard and optional extended accidental damage cover for contents on permanent residences is also available.
Offering multi-policy discounts, flexible payment options, and up to 15 per cent no-claims discount, Golden Leaves International´s partners can help protect your home.
Travel Insurance with Golden Leaves
Golden Leaves is also able to provide advice to customers on buying travel insurance, in association with its expert partners.
While it may seem to some as an unnecessary additional expense to the cost of a trip, there are very real financial risks of traveling without the insurance cover.
You may need to cancel or shorten your trip due to the illness or injury of yourself or a loved one.
You may need emergency medical treatment whilst abroad, which may result in the need for medical repatriation.
Travel insurance can also help protect against accident causing injury or death, which would result in significant legal costs, as well as if your outward or return journey is delayed, or if you are involved in an accident or emergency en route to your departure point.
Their policies also cover accidents or sudden illness during your trip, lost baggage, and stolen cash.
Their expert partners can offer comprehensive travel insurance cover from as little as €18.28 for single trips or €69.72 for annual multi-trip cover. They offer cover to residents of Portugal, Spain, and Gibraltar.
Car Insurance with Golden Leaves
In association with its partners, Golden Leaves International can offer cover for cars, vans and 4 × 4's registered in Gibraltar, Spain or the UK that are located in Gibraltar or Spain.
If you choose to purchase car insurance, your car will be covered for driving in Both Gibraltar and Spain.
Their partners offer competitive premiums, while named drivers earn no-claims discount.
They also provided special rates for customers aged over 40, as well as multi-policy discounts, flexible payment options, protected, no-claims bonuses, 90 day green card for European cover, and up to 70 per cent no-claims discount.
Also, receive up to € 20,000 personal injury benefit for the policy-holder.
Golden Leaves International also offers health insurance, marine insurance and pet insurance.
So why not get in touch with Golden Leaves International to cover your valuables.
To find out more about Golden Leaves Funeral Plans and how they can meet your needs, visit their website or contact them.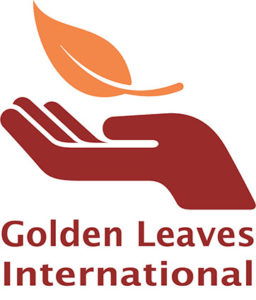 www.goldenleavesinternational.com • [email protected]
• Facebook: goldenleavesspain