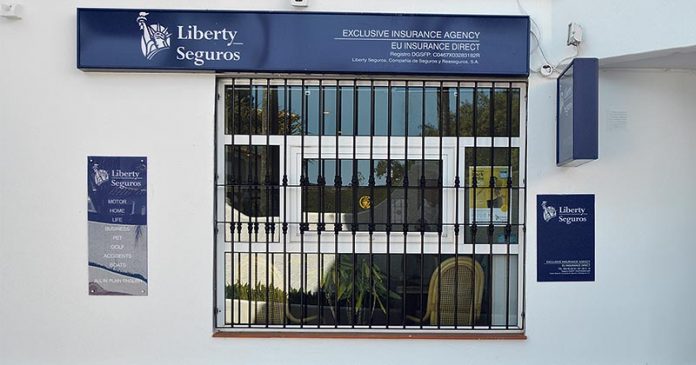 THERE are many reasons why people use online insurers, mostly to do with cost. Most online insurers have little or no overheads, no commissions to pay but do not offer advice when taking out a policy through them, so whether it is the right policy which meets clients' needs is not certain. In these difficult financial times when everyone is trying to save money, if assistance is needed it can cost more to sort out any claim than dealing with an Agency or Broker who speaks your language.
Often the covers are also not as comprehensive and clients are misinformed of covers especially if everything is in Spanish. Also, in the event of a claim an online supplier of insurance very rarely offers a personal service, the claims service will often only be in Spanish which can leave clients very frustrated.
Banks are also another source of insurance providers but again their staff are trained in banking and it is unlikely that they would have the same knowledge as an independent agency or broker who only offers insurance. They are generally expensive and in the event of a claim would direct a client straight to the insurer and not the Bank.
What is the role of an Insurance Agent?
To listen to a client's needs taking into account their age, where they live, their budget, what their future plans are (ie, are they here permanently or not) checking what cover is required, matching their needs to a specific policy whether it be for home, car, bike, health, commercial, travel, pets. All can be accommodated generally through an agent or broker and knowing that in the event of a problem or a claim, it will be handled in your language.
They are also there to give general advice on all aspects of insurance (before you buy), as Agents and Brokers have to undergo continuous training throughout the year, they are more knowledgeable to update on any restrictions coming into force or any new laws to take into account.
EU Insurance Direct has been on the coast for 16 years and not only offers this kind of comprehensive advice to clients but also very competitive rates and customer service, some clients still with EU Insurance have been with the company since it started.
If you need insurance right now, or have a renewal coming up or just need advice on any insurance need call EU Insurance Direct first, you may be pleasantly surprised to learn that they offer very competitive prices and include all the personal service.
From car (UK and Spanish plates), home, travel, health insurance, commercial (bars, restaurants etc), pet, life, mortgage protection, they can assist you. Based in Elviria Wendy and her three staff can help and advise you.
Great deals on at the moment with cashback offers for new customers and also for existing customers , call for details.
Wendy says that they like to keep things simple, to insure clients correctly at the beginning so in the event of a claim they have peace of mind.
EU INSURANCE DIRECT CAN BE REACHED ON THE FOLLOWING, ALSO BROWSE THE WEBSITE IF YOU WANT A QUOTE…
Res Framire Local 6, C/Alcornoque, 29604, Marbella, Málaga (0034) 952 830 843 or 951 080 118 Mob: 635 592 610 • [email protected] • www.euinsurancedirect.com