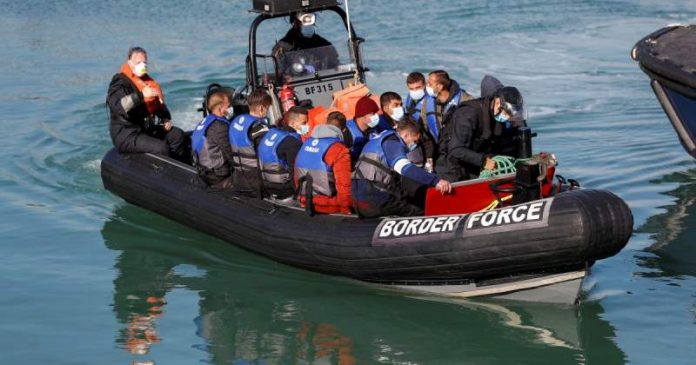 France has claimed that 'not one euro has been paid' by the UK to help stop the flood of migrant channel crossings.

A French minister has claimed that none of the £54 million the UK promised to France to tackle migrant crossings has been paid and urged the British Government to fulfil its promises. Interior Minister Gerald Darmanin said during a visit to Calais yesterday, Saturday, October 9, that "not one euro has been paid."
"First off, the British government has not paid, for now, what was promised. So, for the moment, there is not a euro that has been paid by the British government following the deal – more or less – that we negotiated with (Home Secretary Priti) Patel.
"The English are people of honour, so I am certain that it is an accounting delay," said Mr Darmanin.
Earlier this year, the Government pledged to send millions of pounds to support the French in their efforts to stop the crossings. However, Home Secretary Priti Patel recently threatened to withhold the funding unless more people were stopped from reaching the UK.
More than 17,000 people have so far succeeded in making the dangerous trip across the Dover Strait aboard small boats so far in 2021 – more than double the figure for the whole of 2020.
A Home Office spokesman responded to the French minister's comments, saying:
"French and UK officials continue to work together on the final funding arrangements, which form part of the bilateral agreement. We maintain regular contact with France on this work at an operational and policy level.
"This year record numbers of people have put their lives in the hands of ruthless people smugglers and risked perilous channel crossings from French beaches.
"Joint cooperation with the French has led to nearly 300 arrests, 65 convictions and prevented more than 13,500 crossings. But with hundreds still risking their lives and making the crossing, all sides must do more."
Read more:
Home Secretary Priti Patel is said to be furious with France as a record number of migrants cross the channel despite the UK and France signing a €62.7 million deal for France to patrol and prevent crossings.
"We've not given them a penny of the money so far and France is going to have to get its act together if it wants to see the cash. It's payment by results and we've not yet seen those results. The money is conditional," the Home Secretary told MPs on September 6 according to The Times.
---
Thank you for taking the time to read this article, do remember to come back and check The Euro Weekly News website for all your up-to-date local and international news stories and remember, you can also follow us on Facebook and Instagram.