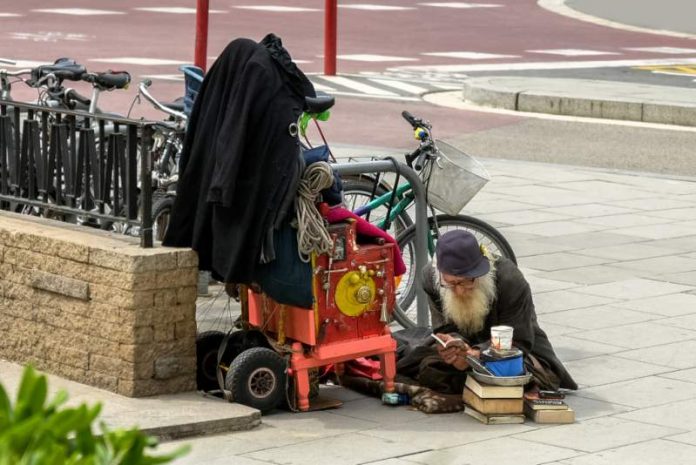 Adult poverty in Spain now affects a quarter of the population, according to a new report.
The COVID-19 pandemic in Spain has impacted families and communities across the mainland and its islands. Not only have people suffered greatly from the disease itself but also from indirect consequences relating to its devastation.
As the travel and tourism industry virtually collapsed, so thousands of people lost their jobs. Even though the green shoots of recovery are now being seen, thousands of men and women are facing numerous difficulties while trying to provide their loved ones with their basic needs to survive.
Citizens in wealthy countries, such as the United States, the U.K. or Japan, have been able to navigate through this pandemic somewhat more smoothly. However, the same cannot be said for Spain.
Poverty in Spain was already among some of Europe's highest rates even before the COVID-19 outbreak. Currently, however, the citizens of Spain, who had already suffered from poverty, are now met with another obstacle- apathy towards their cause.
Those experiencing poverty in Spain are not alone during this crisis; various NGOs and charities are working together to provide food, facemasks or other necessities to those in need.
According to the National Institute of Statistics of Spain, 26.1% of people were "at risk of poverty or social exclusion" and 5.4% of people experienced "severe material deprivation" in 2018. The National Institute of Statistics also reported that 55.2% of people faced varying degrees of difficulty making ends meet that same year.
Although these figures only include adults, children are not excluded from poverty's reach. Children in Spain seem to be more vulnerable to poverty than adults, however, the Spanish government has just announced a million plan that hopes will eradicate child poverty forever.
Although numerous factors are said to be involved with these poor statistics, the country's unemployment rate definitely contributes to poverty's overwhelming presence in Spain. The Center for Sociological Research (CIS) conducted a study in January 2020 that showed most Spanish citizens consider unemployment and economic problems as the most critical issues in their country.
In the fourth quarter of 2019, the unemployment rate in Spain was 13.78%. This was twice the rate of the EU. In particular, young people in Spain showed notable unemployment rates. The National Institute of Statistics of Spain recorded unemployment among those below the age of 25 at 30.51% in that same quarter. This is changing slowly and Spain is now boasting one the best employment rates in a decade but the poverty continues unabated.
Abstract
Whether all this good news and optimism can alter the state of adult poverty remains to be seen, charities and social organizations in Spain have been rallying continuously behind the scenes to soften the pandemic's effects. So far, all that seems to be missing is the political will to change things.
Read more:
Spain's Council of Ministers recently approved the proposed rise of the country's minimum wage from €950 to €965, a measure which came into effect this September, although it must be said that it is fine for someone who actually has a job and is of no interest to the poor or destitute.
---
Thank you for taking the time to read this article, do remember to come back and check The Euro Weekly News website for all your up-to-date local and international news stories and remember, you can also follow us on Facebook and Instagram.