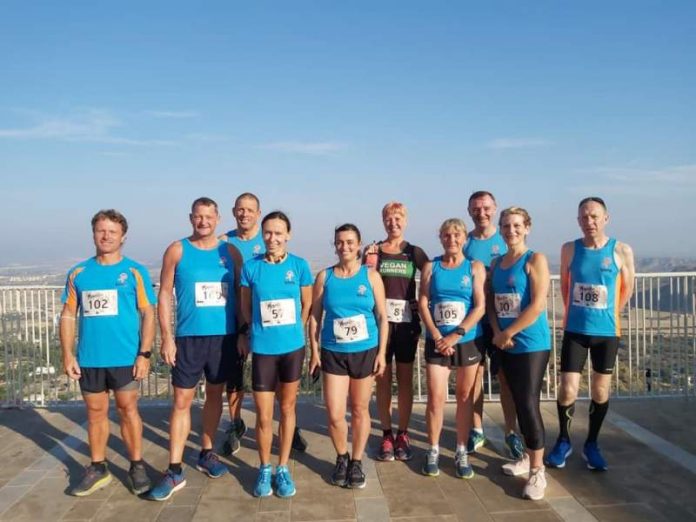 TEN members of Mojacar's El Bandido Runners took on the challenging 10-kilometre run in the Pueblo earlier this month.
As usual El Bandido Runners included residents and visitors, with some running their first race representing the club.
Family and friends were there to cheer on and support the El Bandido Runners as they set off at 10am on the 36th edition of the Carrera Popular de Mojacar, which started and ended in Plaza del Mirador.
The overall winner completed the hilly course in 37 minutes 26 seconds, with the first woman runner finishing in 47 minutes 3 seconds.
The Bandidos' Akvile Lisauskaite in 25th place was the best-placed Bandidos runner and also the race's second female runner overall, finishing in 50 minutes, 53 seconds.
Following her were David Jones (35), Dean Hayward (38), Chris Bailey (38), Jan Murton (48), Steve Murton (49), Daniel Laws (52), Corinne Cherel (55), Summer Phillips (56) and Vicki Laws (57).
El Bandido Runners, set up by Ironman Kevin Rowe in June 2018, started with a small number of regulars and has grown to include runners, joggers and walkers.
Some are permanent residents while others are regular visitors and holidaymakers who cover the five kilometres of the Mojacar Paseo.
"All ages, nationalities and speeds are welcome!" Kevin said.
For more information contact Kevin on [email protected] and follow the El Bandido Runners on their Facebook page.