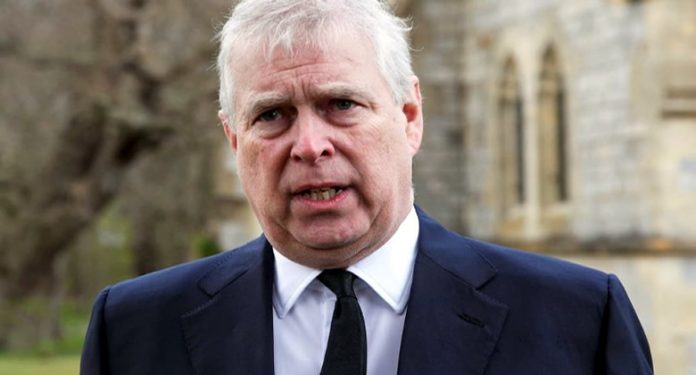 PRINCE ANDREW is reportedly holding emergency discussions with a view to dismissing the 'shambolic' legal team that is dealing with the civil case brought against him

According to sources, Prince Andrew has reportedly been involved in a series of emergency meetings with his inner circle to discuss the possibility of firing his current legal team that has been hired to fight the civil court case brought against him in America by Virginia Giuffre, who is accusing him of sexual assault back in 2001, allegations which the Duke of York has always strenuously denied.
It is understood that the 61-year-old Duke is not happy with the strategy taken by his legal team in not releasing any public response to the allegations of sexual assault that he is facing, with Ms Giuffre pushing him into what could be a very expensive, and lengthy, legal battle which could end up costing him millions of pounds in fees.
Only a few weeks before the infamous Newsnight television interview on November 16, 2019, Andrew had acquired the services of one of the partners at Blackford's law firm, Gary Bloxsome, who is a top criminal defence solicitor, and recently, when the lawsuit was brought against him, the Duke is alleged to have asked his team to make a public statement to refute the claims made by Virginia Giuffre, but it is believed that they overruled him, and no statement was ever released, something which it is thought Palace insiders think is damaging to the monarchy.
A source close to Prince Andrew allegedly told The Mirror, "The plan, if you can call it a plan, has been shambolic from the start. Now it's all come to a head. He is extremely worried and the crisis talks are so he can get off the back foot. He knows he's in a full-on crisis. The damage to his reputation is there for all to see, but now he's feeling the pressure from his family, though none of them has become directly involved. The whole thing's a disaster".
___________________________________________________________
Thank you for reading, and don't forget to check The Euro Weekly News for all your up-to-date local and international news stories.