TATTOO artists in Spain claim that it is rare nowadays to find people who don't have tattoos, whatever their age, but why? Is there a right age to get a tattoo?
As kids, most of us have enjoyed using temporary tattoos, but nowadays, they are also used by teenagers who would like to show off some ink, especially on their social media profiles, but just aren't old enough yet. They are also a popular option with adults who are not yet decided about getting a tattoo and want to have a trial run first.
But it's not only the youngest generations who are getting tattoos, artists from around Spain say, as they often have pensioners amongst their clientele.
Keeping a secret
Despite growing acceptance for tattoos and piercings, they are still not well looked upon in certain jobs or areas of society. This is why in many cases, depending on their jobs, people will decide to get tattoos in areas which can't be seen while at work but that they can show off when they want to in their free time.
The most common reason for getting a tattoo, they say, is to remember a loved one or to show love for a partner or children. After that, tattoos are often done based on personal tastes, such as sports, TV shows, films, animals or religious beliefs.
Mid-life crisis?
It's not uncommon nowadays for people to get their first tattoo or body piercing after they turn forty. Is it a mid-life crisis thing? Tattoo artists say no. They see it more as a way of breaking away from stereotypes and showing confidence in one's own identity. Plus the fact, getting tattooed after a certain age is definitely more of an informed decision than it might be amongst those who have just come of age.
They also say that in many cases, getting a first tattoo is just the first step, as many people become "addicted" to it. But the message is clear, if it's something you want, don't let society stop you, and don't think you're too old or too out of shape to sport a tattoo. There is no wrong or right age to get a tattoo.
Religious views
This is altogether different if you are religious, as some religions ban tattoos completely.
Christianity, and Catholicism in particular, does not ban them but does recommend keeping them to a minimum and only have designs which respect the ideas of the church.
Other Christians, such as the Knights of St John of Malta or the Orthodox Coptic Christians get tattoos to show their beliefs and protect them from conversion to other religions. Meanwhile, they are banned for Mormons. If they had them before joining the church, it doesn't prevent them from doing so, but it is not well-liked.
Many Christians nowadays get Bible passages tattooed on their skin.
In Buddhism and Hinduism tattoos are allowed and very common.
Judaism on the other hand bans them completely as they believe that the body should be maintained as it was created. There are also historical reasons, as many Jews were tattooed in concentration camps during the Second World War.
A similar position is maintained by Muslims, who consider tattoos to be haram (forbidden) as the Quran specifically says that the body, as it is God's creation, should not be altered in any way. It also inflicts unnecessary pain, and is thought to cause impurity and be an expression of vanity. Despite this tattoos are gaining popularity amongst young Muslims, especially those living abroad. Temporary tattoos, such as henna, are permitted for women.
---
If you want to get a tattoo or body piercing on the Costa del Sol and you are looking for a reputable studio to advise you and do great work, then check out Jaganath Tattoos and Piercing, Calle Ramon y Cajal 42, Fuengirola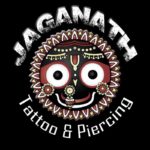 See designs by Jaganath Tattoos on Facebook and Instagram.