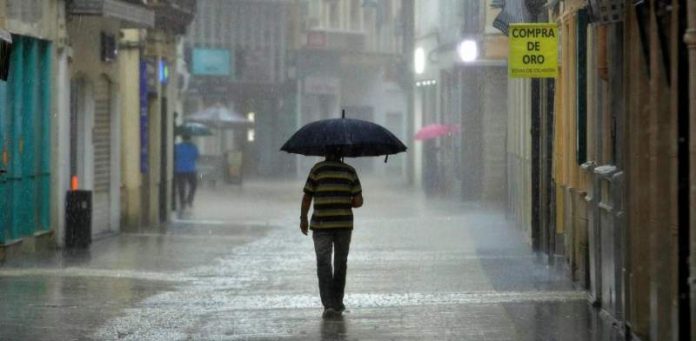 Valencia in Spain has suffered serious damage due to torrential storms and heavy flooding.
Heavy rain flooded the streets of several Valencian towns last night, including Puerto de Sagunto and Canet. Storms left more than 200 litres of precipitation per square meter in just a few hours.
The mayor of Sagunto, Darío Moreno Lerga, announced this morning (Monday, August 30) that the torrential storm had dumped more than 180 litres per square meter across the region, and asked citizens to avoid any movement or risk that is not essential.
A special operation has been launched by the Local Police, Fire Brigade and emergency services to cope with the torrential rains. Cars and vans were seen floating through the streets and smashing into other vehicles as they were lifted off the ground by over a metre of water.
Shops fronts and trees were damaged by the flooding. Many residents were seen hopelessly trying in vain to quell the rising water levels from entering their homes.
Valencia was put on an Orange Alert by AEMET for the storms yesterday but no one quite expected the amount of water the storms delivered throughout the night.
For this Monday, heavy rains are also forecast for Tarragona (Catalonia) and in the Maestrazgo de Teruel (Aragon) where accumulations of water of between 30 and 40 litres per square meter and risk of storms with the probability of hail are expected.
In addition, it is expected that it will rain and hail in Catalonia and on the coast of Barcelona and in the Catalan Pyrenees, although in this case with slightly less intensity- levels of about 20 litres per square meter an hour are forecast.
---
Thank you for taking the time to read this article, please remember to come back and check The Euro Weekly News website for all your up-to-date local and international news stories.