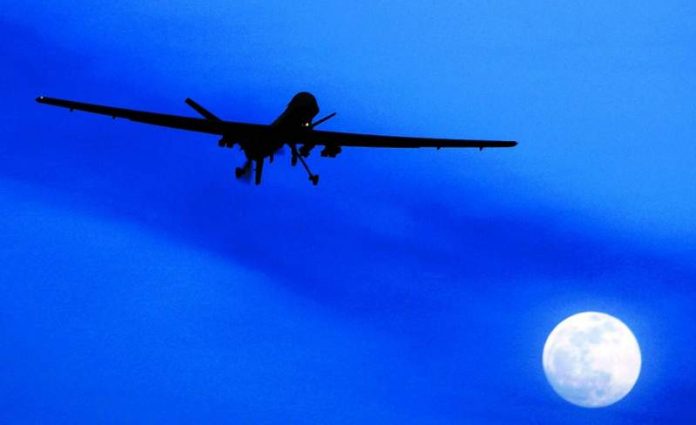 Drone strike kills IS-K planner just hours after President Joe Biden issued a warning.
The US military has announced it has killed an IS-K planner with a drone strike. The attack was made less than two days after terrorists killed 13 US troops in Kabul, Afghanistan, and just a few hours after President Joe Biden issued his stark warnings to the perpetrators of the attacks.
The President warned the IS-K planner that the USA would "hunt you down and make you pay" after several US troops were killed during a terror attack at Kabul airport.
"We will respond with force and precision at our time, at the place we choose and the moment of our choosing. Here's what you need to know: These ISIS terrorists will not win," said Biden.
US Central Command says Biden vowed to strike the group and has hit back less than two days after hundreds were injured in Kabul. The suspected member of the IS-K group was targeted in Nangahar Province.
"U.S. military forces conducted an over-the-horizon counterterrorism operation today against an ISIS-K planner. The unmanned airstrike occurred in the Nangahar Province of Afghanistan. Initial indications are that we killed the target. We know of no civilian casualties," Central Command said, according to reports from CNN.
Roughly 5,000 US troops remain stationed at Kabul airport, processing Afghans desperate to leave the country. The US president added the mission would not be affected by the attackers, where the August 31 deadline for getting everyone out of the country looms.
"We are providing swift passage to every foreigner to leave Afghanistan in the next 48 hours," an unnamed Western official told Reuters news agency.
---
Thank you for taking the time to read this article, please remember to come back and check The Euro Weekly News website for all your up-to-date local and international news stories.