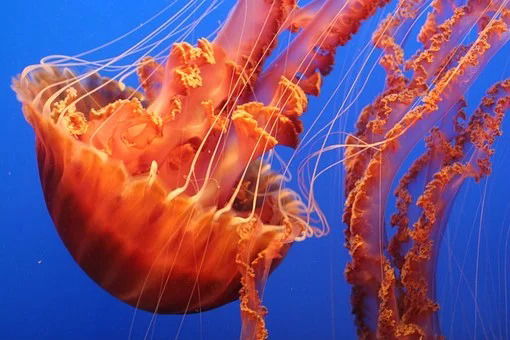 Giant one and a half metre long jellyfish spotted in Almeria's Cabo de Gata. The jellyfish weighed in at a shocking 20 kilograms.
This summer in Almeria beachgoers are being treated to the sights of jellyfish at the beach, but this latest sighting was incredible. In recent weeks, jellyfish have been spotted along the coastlines of Aguadulce, Roquetas de Mar and Almeria city. However large or small, they are an impressive sight and a wonder of nature.
The giant jellyfish otherwise known as the 'Rhizostoma luteum' can grow to 40 kilos and a staggering 60 centimetres in diameter. They also have tentacles that can reach a staggering two metres long. The giant jellyfish are not dangerous though and their sting is said to be milder than the sting of a common jellyfish.
The giant jellyfish was spotted on Tuesday, August 17 by a local journalist from Almeria, Mar Abad.  Abad had been walking in the Cabo de Gata early in the morning when the giant jellyfish was spotted.
Abad told La Voz de Almeria: "There was only a woman bathing about 100 or 150 metres away. Suddenly I heard her scream and run out of the water. As we have had several jellyfish alerts this summer and we have found some more or less big ones, I went over to see if she was OK. But she told me that she had only noticed something that had brushed against her and she didn't have any sting".
"It was beautiful, it was swimming and it was alive. It was a huge thing, a metre and a half long. I took pictures of it for a while."
Abad left the jellyfish undisturbed although sadly it later died. The journalist does not know whether the specimen died naturally on the shore or if people had handled it.
Abad added: "A fisherman said it weighed about 20 kilos. They had to call the truck that cleans the beaches to remove it".
---
Thank you for reading, and don't forget to check The Euro Weekly News for all your up-to-date local and international news stories.