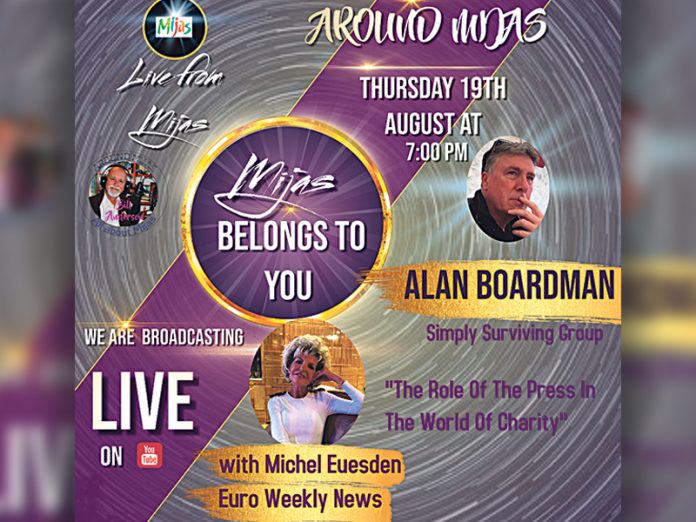 BACK in June, Bill Anderson, Mijas councillor set up a weekly live stream programme which is broadcast on his own YouTube channel at 7pm each Thursday.
The four regular presenters are Alan Boardman of the charitable platform Simply Surviving Group, Mario Bravo, PP councillor in Mijas, Daniela Venk, administrator for Sitio de Calahonda Facebook page and Anne Hernandez MBE, founder of Brexpats In Spain.
The weekly live stream concentrates on various aspects of life in Mijas and covers a range of potential areas of interest and concern to not only Mijas residents but residents of neighbouring boroughs.
Bill's vision was to get real people involved in the weekly Live Stream, the advantage of which is that those viewing live can ask questions while the programme is being broadcast. It can also be seen on YouTube after the live broadcast.
Next Thursday, August 19 on Alan Boardman's programme, his guest will be Euro Weekly News CEO and founder Michel Euesden, who will be discussing the role of the press in the world of charity here on the Costa del Sol. So please do tune in from 7 o'clock onwards and hear what Michel has to say. It should be interesting!
To follow the broadcast, click on this link: www.youtube.com/watch?v=-hdYph8oL5w