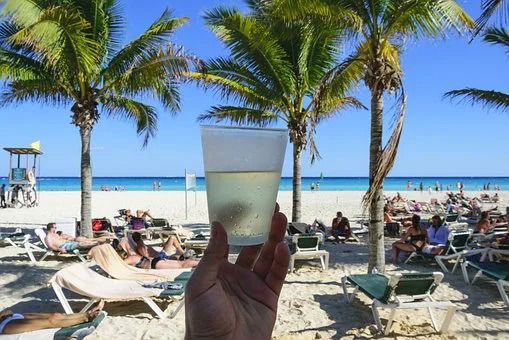 Malaga beach bars summer recovery, as national tourism makes up for what is lost in missing Brit tourists.
Beach bars in Malaga are seeing a return to normality and business is booming with advance bookings being needed in many places on the Malaga coastline. The beach bars are recovering up to 70 per cent of what they lost last year in 2020 due to the coronavirus pandemic. At the moment business is booming and the summer season nearly resembles that seen before the pandemic began.
Some beach bars have even advised customers to book tables days in advance to ensure there is space.
June was considered to be a rather weak month, but the beach bars finished off July with figures that started to approach those seen in 2019. The figures "have exceeded last year's levels by up to 70%", comments Manuel Villafaina, president of the Malaga Beach Businessmen's Association.
Villafaina explained that despite low levels of British tourists, the beach bars are seeing increased business from other areas as "national tourism is making up for the lack of British tourism".
Villafaina is grateful to both tourists from Andalucia and further afield in Spain, "who are realising that our beaches are the best". He also commented on how tourists are heading in from other European countries such as Belgium, Germany, France and Holland in increasing numbers.
The forecast for August is good and the upward trend experienced in July is expected to carry on. "We have very good prospects for the coming months, with the weather we have, we are confident that we can have our establishments open in October and November" said Villafaina.
As reported at La opinion the Malaga "However, the beach entrepreneurs point out that the restrictions will continue to make a dent in the normal development of their businesses. In addition to the time restrictions, the distance between tables is the 'measure that hurts us the most because, although they say that the terraces are at 100%, with the separation between customers we are actually at 50% of the capacity we could have'".
---
Thank you for reading, and don't forget to check The Euro Weekly News for all your up-to-date local and international news stories.