YOU may wonder if you can have an eco-friendly funeral in Spain. The answer is yes, and they are becoming increasingly popular, although they differ from what is available in the UK.
As more people become aware of the impact that human beings have on the environment, being more eco-friendly in life and now also after death is considered more important.
Did you know that for an average cremation, about 100 litres of fuel are used and 250 kilos of CO2 are released into the atmosphere? Imagine how many tonnes of CO2 that is in just a year. Burning a coffin, the manufacturing of which has required large amounts of energy, means that toxic substances from varnish, fabric and ornaments are sent into the air.
Green burials
Green burials are more like how they used to be carried out before the modern funeral industry came into being and aim to reduce greenhouse gases and protect natural habitats. There is no cement used in graves to store bodies as producing it consumes large amounts of energy; there is no pesticide or fertiliser used on graves and no embalming fluids as they contain chemicals which are harmful to the environment. Coffins are made of biodegradable materials and buried less than a metre deep to aid decomposition.
In Italy, Capsula Mundi has a project to create biodegradable egg-shaped containers where the deceased are placed and then buried like a seed in the earth with a tree growing on the burial spot that their loved ones can care for.
Paris in France already has green cemeteries as part of its commitment to become carbon neutral by 2050, where untreated coffins made of wood, cardboard and other biodegradable materials are used. Instead of gravestones, there are wooden markers.
Ecological coffins
In Spain, RestGreen makes ecological coffins and eco-friendly caskets for cremation. As burial or cremation is required here within 48 hours, there are not many ecological cemeteries. However, the first to open was the Roques Blanques Regional Cemetery, a 50-hectare plot in the Sierra Natural de Collserola where since 2007, ecological funerals have been available with services such as the 'Calm Forest', 'Forest Path', 'Family Tree' or the 'Fountain of Rest'. The cemetery allows for biodegradable urns to be buried there.
The cemetery also has green niches which are conceived as vertical gardens with Mediterranean aromatic herbs and wooden plaques with the names of the deceased.
Other locations in Spain have created Gardens of Rest within their cemeteries where the ashes of the deceased can be spread in a controlled manner and without damaging the environment. They include the Puente Genil Cemetery in Albacete or the Les Pruelles Cemetery in Sitges.
FUNECO in Spain aims to work with town councils and regional governments to promote reforestation with green funerals. They want to make cemeteries into parks where people can be buried under trees (once the bodies are sterilised and drained of fluids) improving the appearance of the towns and cities where they are located as well as making a green lung to improve air quality.
Ten principles for holding a green funeral are:
Avoiding single-use products
Using fewer synthetic products which aren't biodegradable.
Using more natural products.
Using locally sourced products
Reducing the use of toxic chemicals
Using less non-renewable energy
Reducing toxic emissions from transport
Using fewer ornaments
Giving back to nature
Setting an example
Plan ahead
Having an eco-friendly funeral in Spain is something that you can foresee and include in your funeral plan. If you want a pre-paid funeral plan in Spain, Golden Leaves International are the people to speak to. You can arrange your funeral in advance and pay for it at today's prices no matter when it takes place. You are guaranteed to get the funeral that you want, respecting your wishes and taking the decision-making burden off your family's shoulders.
---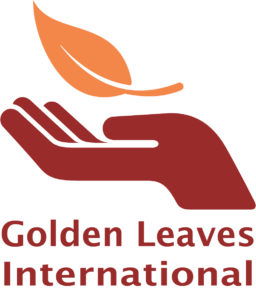 www.goldenleavesinternational.com • [email protected]
• Facebook: goldenleavesspain