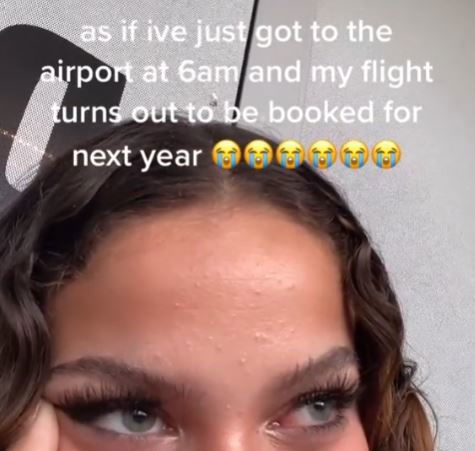 Airport fail as woman turns up one year early for her flight, leaving her stuck in Croatia after her holiday.
When people head off on holiday they normally intend to get to the airport early, but in one epic fail a woman arrived at the airport at 6 am to discover that she was a shocking one year early for her flight home after her holiday.
The woman had been enjoying a holiday in Croatia and was ready to head back to the UK. She made sure to arrive early at the airport to ensure that nothing could go wrong but she soon found she had made a 'slight' error with her flight booking.
Model Alexia Portmann took to TikTok to share her epic airport fail. She claims she ended up stuck in Croatia as she tried to head home to London. The young model showed a video of herself at the airport on TikTok, and it has racked up a shocking number of views.
She captioned the video and said: "As if I've just gotten to the airport at 6am and my flight turns out to be next year."
She can be seen on the video as she laughs as she covers her mouth. It seems that she managed to take issue light-heartedly, something which not many people would be able to do.
Thousands of people were shocked at her predicament. One person said: "Girl I thought you meant you was in England at the airport and just got the dates wrong. Didn't realise you was STUCK IN CROATIA."
Another saw the funny side and commented: "You may as well start walking."
Another person commented on the need to arrive at the airport early and said: 'I understand you need to be at the airport two hours early, but a year seems a bit too early."
---
Thank you for reading, and don't forget to check The Euro Weekly News for all your up-to-date local and international news stories.