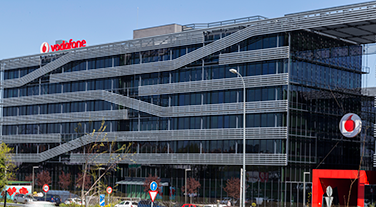 VODAFONE Spain purchased on July 22 a new block of 5G bandwidth from the Spanish Ministry of Economic Affairs and Digital Transformation for €350 million.
The total amount will be payable in a single instalment following the conclusion of the auction process and in addition, a licencing fee of €15.5 million will be payable each year.
The spectrum acquired has initial holding rights until 2041, with an automatic renewal with no additional fees for a further 20 years, until 2061, subject to meeting the licence obligations.
In contrast, In the first stage UK auction, Vodafone paid £174 (€191) million for bandwidth.
"Vodafone welcomes the improved conditions offered by the government for this spectrum auction, which represents an important step towards achieving a sustainable, economically viable sector necessary for continued investment in connectivity" said Colman Deegan, CEO of Vodafone Spain.
"The new 5G frequencies acquired today will enable Vodafone Spain to accelerate the deployment of our leading 5G network in the coming months, ensuring that consumers and businesses can take advantage of digital transformation opportunities to support economic recovery after the pandemic."
This acquisition will allow the company to expand its footprint and offer better coverage, including inside of buildings.
Thank you for reading 'Vodafone Spain purchased on July 22 a new block of 5G bandwidth' and don't forget that it is always free to read Euro Weekly News articles.