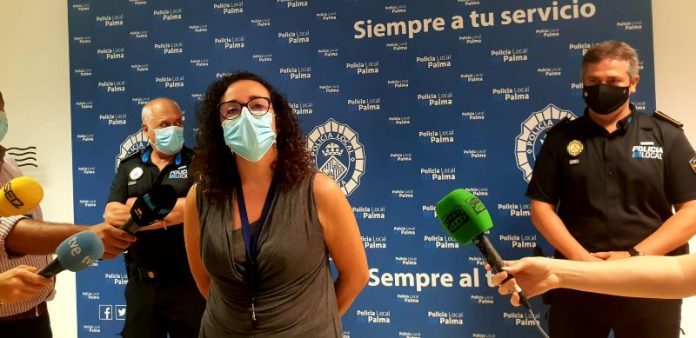 THERE is no question that new restrictions were necessary to stop spread of infection in the Balearics as figures continued to grow.
Although Mallorca is the largest of the Balearic Islands with the largest resident and now tourist population, it is faring better than Ibiza and Menorca as far as infections are concerned.
This doesn't mean that the risks are not significant and because of the huge rise in infections across the islands, the Balearic Government is introducing some new restrictions which currently affect everyone.
First and fore most and to the disappointment of the hospitality industry, bars and restaurants will have to close one hour earlier at 1am and the number of people who may eat together goes from 12 to 8 outdoors and from six to four indoors.
Speaking to the Spanish press, the president of CAEB Restauración, Alfonso Robledo observed that losing an hour in the summer was in cash terms the equivalent of eight hours in the winter.
In addition, frightened by the incredible increase in contagion of young people who have been gathering and partying in public, the Balearic Government has applied to the Supreme Court to ban the meetings of those who don't live together from 1am to 6am both indoors and out and if approved this will come into force on Saturday July 24.
Shops have already been told not to sell alcohol after 10pm but because savvy young drinkers have been stockpiling booze during the day, hotels are now being instructed to keep an eye on the amount of alcohol that guests may have and explain that it's not allowed.
Fines for those taking part in open air 'bottle parties' are to be increased and although not mandatory, the Government also recommends the continued wearing of face masks for those over six especially if social distancing cannot be maintained.
Palma Councillor Joanna Adrover has instructed the Local Police to do all that they can to stop drinking in open spaces
With so much depending on tourism to restart the economy, the Balearic Government doesn't want to see the islands being placed into an Amber+ situation by the British or indeed any further restrictions from any foreign power.
Thank you for reading' New restrictions were necessary to stop spread of infection in the Balearics' and remember Euro Weekly News never charges for access to any of its articles.