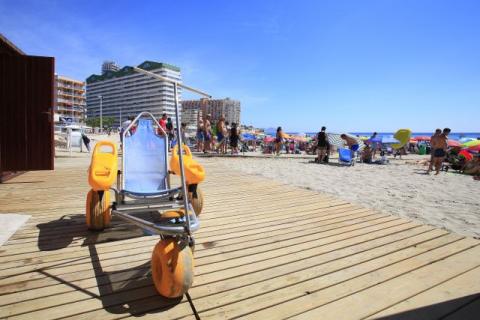 CALPE'S two adapted and inclusive beaches are now ready to welcome  persons with reduced mobility.
Both the Fossa and Arenal-Bol beaches have marked-out areas that are specially equipped to ensure that all members of the public, including the very elderly and the visually-impaired, can enjoy the beach and also swim.
Equipment includes amphibious chairs and crutches and adapted, flexible walkways.
Members of the lifesaving service are there to assist and accompany users although these tasks can be carried out by a family member if preferred.
The facility available from Monday to Sunday between 11am and 7pm throughout June, while this period will be extended by two hours during July and August.
Those wishing to use the adapted beach installations should make an appointment beforehand on 687 255 974.