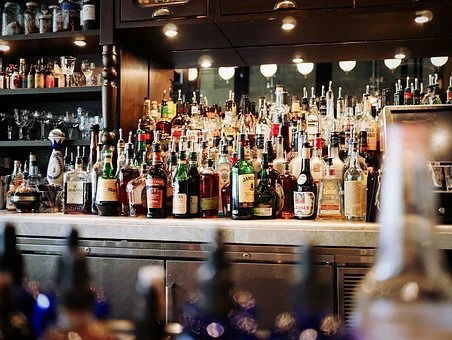 Visiting The Pub While Off Work Sick Is Not Sackable Offence.
A judge has ruled that visiting the pub while off work sick is not sackable offence.
After a judge's ruling a man is now in line for compensation after his former company gave him the sack when he was spotted down the pub for a drink while being off sick.
Colin Kane, aged 66, has a serious lung condition which is a result of him being a smoker. He had been a driver for Debmat Surfacing in Newcastle since 2012 and last year in March he called in sick.
Later that day though he was spotted by a colleague out and about. The colleague saw him drinking alcohol and smoking at a social club local to his workplace. Colin soon received a call from his bosses but he claimed that 'he had been in bed all day with his chest'.
This was the beginning of the end and he was soon called into a meeting with his manager who commented that: 'Surely if you had been unfit for work and on antibiotics, you shouldn't be in the pub.'
Colin admitted that he had nipped to the pub but believed that he had done nothing wrong as he had not been there for very long. Disciplinary action was started last July, and the driver was sacked for being dishonest and breaching the company's rules.
A judge has stood up for him though and Judge Andrea Pitt found that Colin had been unfairly dismissed as the rules of the company did not explicitly state that workers when they are off sick cannot socialise.
She commented on the matter and said: 'There is nothing in the disciplinary procedure prohibiting an employee from acting in this way.
'[Debmat Surfacing] made a gross assumption, without evidence, that the claimant should not be at the social club because of the nature of his condition.'
She also found that the company made an error in their investigation as they had incorrectly recorded the day on which Colin had phoned in.
She went on to comment that: 'There is no rule [Debmat] can point to, which says that an employee cannot socialise in whatever way they deem appropriate whilst absent from work through illness.'
In order to decide the sum of compensation that Colin will receive, another hearing will have to take place.