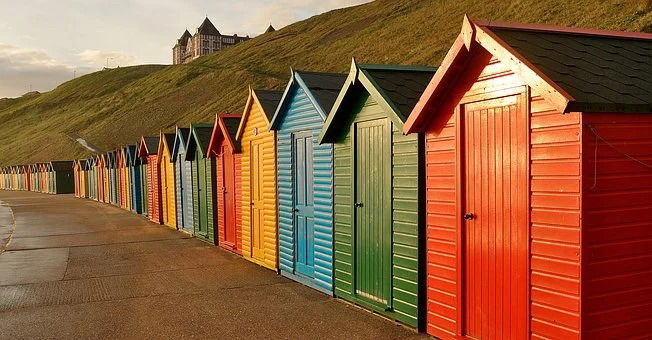 Tourism bosses have criticised the Environment Secretary after he said people should not holiday abroad unless "absolutely necessary" and staycation in the UK instead.
On June 8, Environment Secretary George Eustice encouraged Brits to stay home this year.
Speaking to Sky News, Eustice advised Brits to "holiday at home". He went on to explain that he will not be leaving the country this summer.
"I will be staying at home. I have no intention of travelling or going on a holiday abroad this summer. Some people may, but they have to understand that there are obviously risks in doing so because it is a dynamic situation. But I think most people will probably decide this year to stay at home, holiday at home,"
However, airline and tourism operators have hit back.
"I'm shocked and disappointed to hear Mr Eustice's comments especially as ministers haven't provided the scientific data to back them up," said British Airways chief Sean Doyle.
Johan Lundgren, CEO of EasyJet, added, "The Government seems determined to deprive UK citizens of the opportunity to travel abroad safely this summer."
Downing Street has also moved to dissociate itself from Eustice's comments saying that the environment minister was "speaking personally about his own plans to holiday at home."
Confusion also reigns as the Foreign Office is still declaring Portugal safe and refuses to advise against the country and the islands of Madeira hinting at tensions in Westminster over what countries make the green list or not.
The Madeira Islands should have stayed on the UK's green list, the regional secretary for tourism and culture said yesterday, June 8.
The Portuguese islands are 1,077 kilometres away from continental Europe.
Eduardo Jesus, regional secretary for tourism and culture, said, "The UK decision is unfair, inadequate, and unfounded. An urgent review is required for Madeira for positive discrimination.
"We are utilising all channels to reinforce this message with the decision-makers in the UK, who will find it hard to encounter an alternative European tourist destination with the same level of security as Madeira and Porto Santo," he added.
There are 22 flights from the UK to the Atlantic archipelago from Britain daily.
In the past month, there has been a 45 per cent decrease in Covid-19 cases on the islands and no evidence of the Delta variant.
Following the government's travel list announcement on June 3, Portugal's Ministry of Foreign Affairs ministry said on Twitter that it "cannot understand" the "decision.
"We take note of the British decision to remove Portugal from the travel 'green list', the logic of which we cannot understand," the Tweet said.
"Portugal continues to carry out its prudent and gradual deconfinement plan, with clear rules for the safety of those who live here and those who visit us," it added.
---
Thank you for reading, and don't forget to check The Euro Weekly News for all your up-to-date local and international news stories.