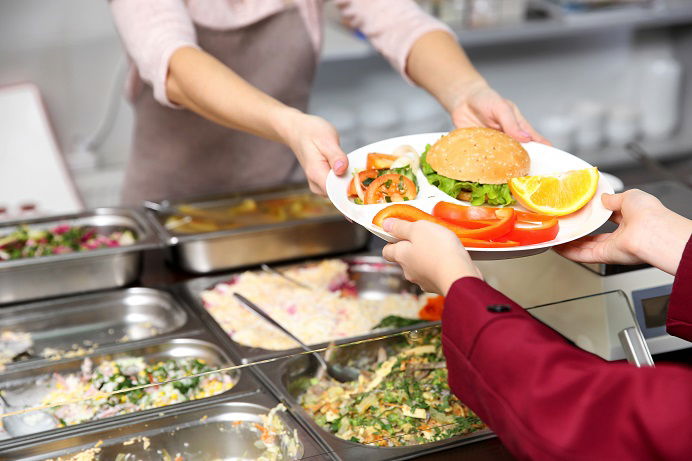 School Meals In Spain's Andalucia To Rise After A 12 Year Freeze.
The price of complementary services, including meals in the school canteens across Andalucia, will go up from next year.
This is the proposal made by the Ministry of Education and Sports in a meeting with the sector's employers that took place this Monday, June 7, according to ABC. In this meeting, an 'update' of the cost of this service was proposed, which had been frozen since 2009, 12 years ago.
According to sources present at the meeting, this price increase proposal occurs due to ' the difficulty of renewing tenders in recent years ', something that has been aggravated in the last two years by the Covid-19 crisis. The plan also comes as 1,200 school canteens from all over Andalucia finish their bidding contracts by this December.
The proposal is intended to renovate school canteens and continue to provide a quality service to students.
In this respect, The Andalucian Education Service has put on the table a progressive price increase in a three-year plan. In this way, the update of prices is made more bearable for both families and the community, especially at a time like the current one of economic uncertainty derived from the coronavirus crisis.
The idea is that in the next academic year, 2021/2022, the school canteen would go from a daily price of 4.38 euros to 4.58 euros, that is, 0.20 cents, while the breakfast and lunch service, and other complementary activities, such as school trips, etc, would go from 15.40 euros per month to 16.10 euros per month, that is, 0.70 cents.
In Andalucia, 65 percent of families have a subsidy to some degree for the school cafeteria, 54 percent for breakfast and lunch, and more than 46 percent for complementary activities. Those who will not notice this change in rates in any way are those who have a one hundred percent discount on the price of the school meals. They are 39 percent of the users, that is, about 125,000 families throughout Andalucia.
The ones who do not have exemptions, and therefore will bear the rising cost of these school services, are those who earn more than €32,000 euros in their family unit and those who have two children or earn €27,800 with three family members.
Andalucia currently has one of the five lowest prices for supplementary school services, sources present at the meeting point out. The provision of these services will soon be more competitive thanks to the update of prices.