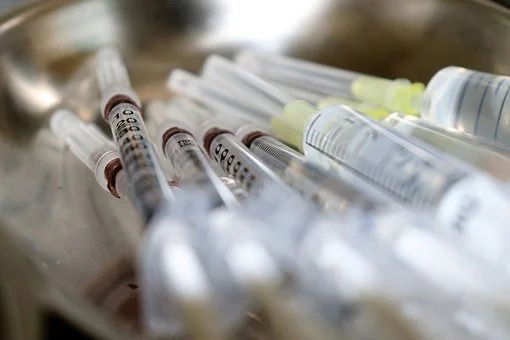 Mixing Your Coronavirus Jabs Could Be Even More Effective.
Mixing your coronavirus vaccination jabs could be even more effective than sticking to a single make for the two doses.
According to a German study that was published only a few days ago mixing coronavirus vaccines has proven to be not only safe and effective, but it could also be a fantastic way of providing people with better immunity than having two doses of a single vaccine.
The theory behind the German research is that mixing the vaccines can give a better immune response in an individual as the different vaccines trigger different immune responses. Over 300 healthcare workers took part in the study and the study revealed that mixing vaccines gave nearly 4 times the immune response of using a single vaccine for the two doses.
Other trials have proven this too. A separate German trial and a Spanish trial found that mixing the AstraZeneca and Pfizer coronavirus vaccines gave good results.
The Spanish trial involved nearly 700 volunteers and was carried out last month. It discovered that people having had the AstraZeneca and then having the Pfizer vaccine had an immune response some 30 to 40 times higher than those who had two doses of the AstraZeneca vaccine.
Professor Jeremy Brown, a member of the vaccine authority, the Joint Committee on Vaccinations and Immunisation (JCVI) believes that mixing vaccines will be inevitable. He commented on the future of coronavirus vaccinations and said that: 'It's practically going to have to be that way,'
'Once you've completed a course of, say, the Moderna or Pfizer or the AstraZeneca with two doses, in the future it's going to be quite difficult to guarantee you get the same type of vaccine again.'
In Spanish coronavirus news, Sadly, a confirmed case of the Indian variant has been detected in Spain's Valencia.
The Health Department has detected and confirmed in Valencia's Elche the first case of the Indian variant in the region. The Indian variant has now been renamed by the World Health Organisation (WHO). The variant is now called – Delta.
According to Europa Press, sources from the health department headed by Ana Barceló were able to confirm that the person had recently visited Madrid.
It is believed that this patient is currently an isolated case. The Health Department is carefully monitoring the situation to ensure that the potentially deadly coronavirus Delta variant is not spread. The affected individual is said to be doing well.
This is the first case of the Delta variant detected in Spain's Valencia region. Unfortunately, the variant has been detected elsewhere in Spain already.