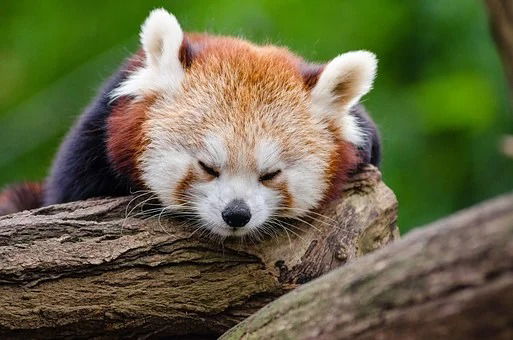 Malaga's Selwo Aventura Receives Endangered Male Red Panda.
Selwo Aventura in Spain's Malaga receives a red male panda which is a species at risk of extinction.
The Selwo Aventura leisure park can be found in Malaga's Estepona, and they have just received as part of the European Endangered Species Programme (EEP) a gorgeous red male panda. It is hoped that the male panda will be a great addition to the park and it will now live with the female panda which was already living at the facilities in Malaga.
Sadly, the red panda can be found on the red list of the International Union for Conservation of Nature (IUCN). This list is a reference indicator and shows that the red panda is sadly at risk of extinction.
According to the leisure park the red panda species: "inhabits deciduous and coniferous forests with an abundance of bamboo in temperate climates.
"It spends most of its time in the trees where it moves with great agility, using its tail to balance its movements. It has partially retractable claws and is a good climber. They descend headlong from the trees and, on the ground, their movement is by means of a slow step in cross extension and a faster jump or trot. It is usually most active at night, at dusk and dawn, when it goes out in search of food.
"It is a shy and solitary animal except in mating season. It has been considered a relative of the giant panda and the raccoon, but has finally been classified as the only species in the genus Ailurus and the family Ailuridae."
The park is home to many animals and they recently saw the arrival of a breeding pair of Cinderella Otters. They were also lucky enough to see the birth of four Ceram's Cassowary chicks too.