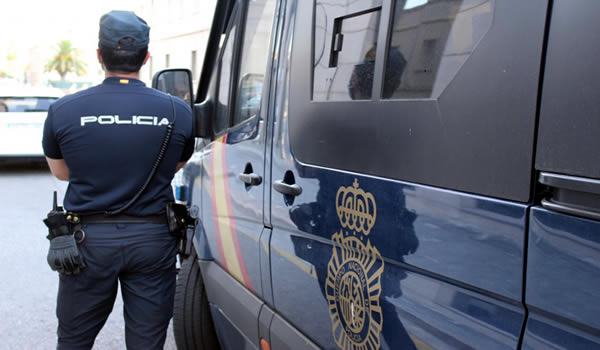 JAÉN National Police Make A Series Of Arrests in the province

National Police officers in the province of Jaén have succeeded in arresting one of the top-ranking members of the Los Alicantinos clan, a clan which the police had dealt a severe blow to at the start of the year when investigating officers from the Narcotics Group of the Linares Police Station had identified, located, and dismantled the Linares-Baeza Station, the main cocaine distribution point used by traffickers in the Jaén province for the purchase of the narcotic.
'Operation Pócima' saw investigators arrest eight suspected members of the Los Alicantinos clan, seizing 2.3kilos of cocaine in the process, which involved the arrest of a 59-year-old man believed to be one of the high-ranking bosses of the clan, who is already in prison, and a search is ongoing to locate the clan leader, who managed to escape during the operation, as reported by okdiario.com.
In another incident, National Police officers in Linares, a municipality in the province of Jaén, were called into action on Monday 7 to deal with reports of a man seen walking the streets of the city carrying a sawn-off shotgun, and with a gun-belt containing cartridges.
After a search of the vicinity where the man had been seen, officers eventually located the 38-year-old man, who, as reported, was in possession of a shotgun with both barrels cut, who upon seeing the police tried to make his escape on an electric scooter, only to be intercepted by the police officers.
At this point, the man was arrested and his weapon found to be a 410 calibre shotgun, that had been modified by having the barrels sawn off, and he also had the belt containing eleven cartridges, but the scariest discovery was of two cartridges in the gun's chambers, being locked, loaded, and ready to fire.
___________________________________________________________
Thank you for reading, and don't forget to check The Euro Weekly News for all your up-to-date local and international news stories.