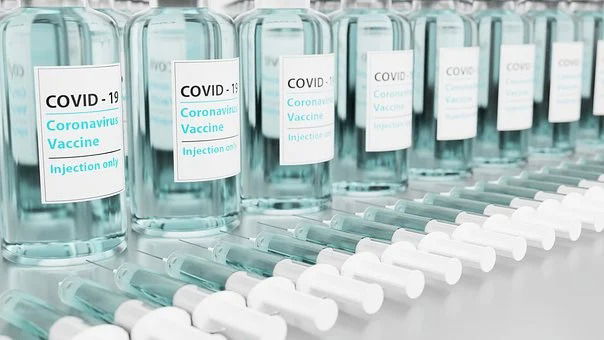 Almeria Reaches 50,000 Covid Vaccinations In One Week.
In great news for the vaccine programme, Almeria reaches 50,000 Covid vaccinations in a single week.
Most people these days know many people who have had their vaccinations even if it is only the first one. Almost 40 per cent of Almeria's population have now received at least a single dose of the coronavirus vaccine from Pfizer, Moderna, AstraZeneca or Janssen according to data released on Monday by the Andalusian Regional Ministry of Health and Families.
In Almeria alone 275,299 people have received a single dose of one of the coronavirus vaccines which means they are partially immunised against the potentially deadly virus. This figure represents 37.8 per cent of Almeria's population.
Last week saw the highest number of vaccinations administered in Almeria. Between Monday, May 31 and June 7 almost 50,000 people were jabbed as reported La Voz de Almeria.
In the last week alone a staggering number of people have been vaccinated in Spain's Almeria and two consecutive days saw over 8000 people vaccinated.
Almeria plans to vaccinate a staggering 10,000 people tomorrow on Wednesday June 9. This will be yet another milestone in the vaccination programme for Almeria.
In other Spanish vaccine news Rovi are getting set to produce 100 million doses of the Moderna coronavirus vaccine each year in Spain's Andalucia.
The pharmaceutical company Rovi is getting set to produce the vaccine at its Granada plant. The company will produce the active ingredient for the Moderna coronavirus vaccine, and expect to produce a staggering 100 million doses every year.
Javier López-Belmonte, vice president and financial director for the pharmaceutical company explained to Efe how they will be working with the US company using the messenger RNA technology. He considers that this technology will be the future of not only vaccines but also of the pharmaceutical industry too.
Speaking of the vaccination production he commented that it is "a great challenge" for the company. The manufacture of the vaccine is expected to generate new jobs as well. It is expected that new project will have a global impact for the company who are investing in technology in order to produce the vaccine's active ingredient.