A survey showed that the cost of a funeral in Spain has risen by more than 25 per cent in the last five years and the price will continue to rise in the future. That's why it makes sense to secure the funeral you want in the future at today's price.
WHEN you purchase a funeral plan with Golden Leaves you will ensure that you get your desired funeral and when the time comes it will not cost your family any extra no matter how much funeral costs rise.
Easy payments
Golden Leaves will always fulfil contracts, which previous clients will vouch for.
With Golden Leaves, you can choose to pay for your funeral plan in one instalment 30 days after you apply, or pay over the course of one to five years, or longer if required. If you pass away before you've finished paying, your family will only be asked to pay what is left.
Very few clients will choose instalment plans and generally prefer to pay in advance.
Payments can be made in Sterling or Euros and Golden Leaves accepts cheques, credit and debit cards, BACS, CHAPS or Direct Debit.
Golden Leaves trust
The funds are invested in an independent trust and held securely until they are required.
Golden Leaves trust is in a strong position, held in the UK in Lloyds TSB, managed by an independent board of trustees who ensure that the funds are available to cover the costs of the pre-paid funerals.
Among the trustees are a Vice President of the Chartered Trading Standards Institute and previously Assistant Director of Consumer Affairs at the Office of Fair Trading, Jim Humble. The appointed fund managers are Julius Baer, an international reference in wealth management, based on a solid Swiss heritage, and Quilter Cheviot, one of the UK's largest discretionary investment management firms.
The trust is regulated by the FPA in the UK and voluntarily audited every year. The trust has been in place since Golden Leaves was founded and the company does not make any high risk investments. They are unique in offering the same superior level of operational and financial protection abroad as you would receive in the UK.
Why is a Funeral Plan more sensible than insurance?
With a Golden Leaves Funeral Plan, the cost is fixed and you only pay what you have requested. With an insurance policy, you keep on paying until you pass away, which means you might end up paying more than the funeral costs.
Golden Leaves will not ask you for medical check-ups or health details like insurance companies.
There are no age limitations with Golden Leaves and the prices are set whatever age you are.
There is no guarantee that an insurance policy will cover the cost of your funeral, with Golden Leaves it's guaranteed to be paid for 100 per cent.
If you cancel an insurance policy, you won't get a refund. With Golden Leaves, you could cancel the plan and get a refund minus 20 per cent of the plan purchase price.
Golden Leaves has a 24-hour helpline available, an insurance policy does not.
Most importantly, Golden Leaves will save your loved ones from the stress of overcoming the barriers of organising a funeral in a foreign country. An insurance policy does not.
Do I need to make a new Will?
Yes, you will need to make a locally compatible Will to avoid a lengthy legal process. Golden Leaves can put you in touch with local experts to draft a suitable Will.
If you have further questions about Golden Leaves Funeral Plans, contact the team of sensitive and knowledgeable experts who will be happy to answer any of your questions with no pressure.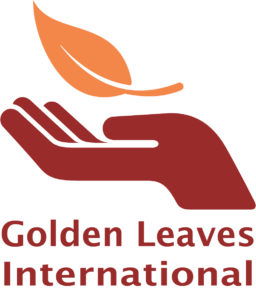 www.goldenleavesinternational.com • [email protected]
• Facebook: goldenleavesspain