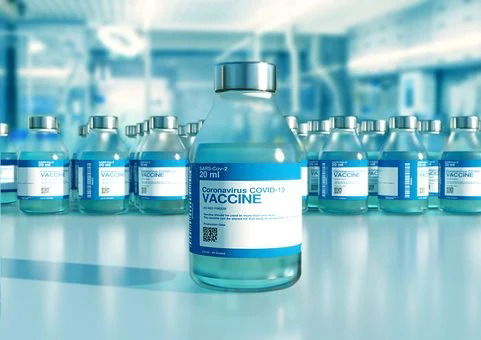 Rovi to Produce 100 Million Doses of Moderna in Spain's Andalucia.
ROVI are getting set to produce 100 million doses of the Moderna coronavirus vaccine each year in Spain's Andalucia.
The pharmaceutical company Rovi is getting set to produce the vaccine at its Granada plant. The company will produce the active ingredient for the Moderna coronavirus vaccine, and expect to produce a staggering 100 million doses every year.
Javier López-Belmonte, vice president and financial director for the pharmaceutical company explained to Efe how they will be working with the US company using the messenger RNA technology. He considers that this technology will be the future of not only vaccines but also of the pharmaceutical industry too.
Speaking of the vaccination production he commented that it is "a great challenge" for the company. The manufacture of the vaccine is expected to generate new jobs as well. It is expected that new project will have a global impact for the company who are investing in technology in order to produce the vaccine's active ingredient.
The project represents a growth opportunity for the business and is considered a "very relevant" initiative for both Granada and Madrid. It is expected that it will drive both direct and indirect employment too. This is extremely important in a year that has been heavily hit by the ongoing coronavirus pandemic.
The vice-president of the laboratories commented on the new facilities and explained that: "We are currently adapting our facilities to be in a position to start manufacturing the active ingredient in the third quarter of 2021."
López-Belmonte also commented that: "We hope to be able to help Moderna in the future not only to manufacture its Covid-19 vaccine but also other products in its pipeline."
---
The Euro Weekly News is running a campaign to help reunite Brits in Spain with their family and friends by capping the costs of PCR tests for travel. Please help us urge the government to cap costs at http://www.euroweeklynews.com/2021/04/16/ewn-champions-the-rights-of-brits-in-spain-to-see-loved-ones-again/
Thank you for reading, and don't forget to check The Euro Weekly News for all your up-to-date local and international news stories.