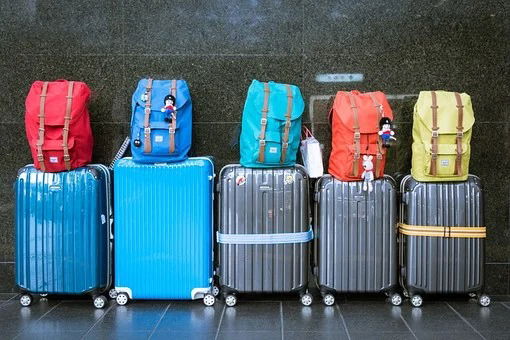 Malaga Airport Expects Millions of Visitors.
Malaga Airport expects to receive millions of visitors as almost 3.5 million seats are on offer to the Malaga-Costa del Sol airport over the next few months.
Between June and September, the number of seats on offer to the Malaga airport is a staggering figure of nearly 3.5 million seats. According to the president of Turismo Costa del Sol, Francisco Salado, the exact number comes in at 3,429,077.
Tourism on the Costa del Sol is looking good for summer. Not only are the number of air seats into the province high but also May's hotel occupancy suggested the "beginning of the tourism recovery" for Malaga according to Salado.
Compared to last year, the figures show growth of over 100 per cent. Salado has commented on the fantastic news and said: "It is extraordinary news that points to hope because in addition to and despite what we have experienced, it seems that the work done to recover connectivity is also bearing fruit" as reported Europa Press.
A comparison has been made between the number of cities and countries connected to Malaga, both during and before the ongoing coronavirus pandemic. Salado explained that the data tells: "us that in June 2019 we had 31 countries connected; in March 2020, 26; and in June 2021, 32. In other words, we now have connections in one more country than before the Covid-19 crisis".
Speaking of the hotel occupancy rate of May and that forecast for the future by the employers' association the president of Costa del Sol Tourism believes that things are looking up. He commented that: "The Costa del Sol has closed May with 40.96 per cent occupancy of hotels and flats open, which has been 46.96 per cent, according to Aehcos."
"This is an encouraging figure, although always with caution, given the imminent reopening of some of the hotel establishments on the eve of the high season."
He has highlighted the fact that the vaccination programme in Spain needs to progress at a faster rate.
---
The Euro Weekly News is running a campaign to help reunite Brits in Spain with their family and friends by capping the costs of PCR tests for travel. Please help us urge the government to cap costs at http://www.euroweeklynews.com/2021/04/16/ewn-champions-the-rights-of-brits-in-spain-to-see-loved-ones-again/
Thank you for reading, and don't forget to check The Euro Weekly News for all your up-to-date local and international news stories.