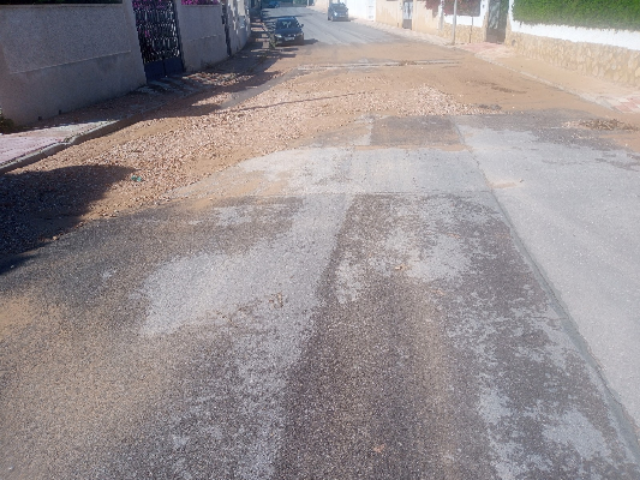 La Siesta residents Fred and Maggy de Jong live in dread of bad weather.
They have been visiting Torrevieja several times a year since 1986 and have had a house in La Siesta for the last 21 years.
As Mr de Jong explained – and as he has also told the town hall – that their street turns into what he described as a "wild river" whenever there is torrential rain.
In the past this occurred every two or three years but now happens three of four times a year, he pointed out.
Worse still, violent rain sweeps stones, gravel and mud downhill, littering the roads and passageways between the houses.
"Water has collected in the street and gardens and this morning our basement was centimetres-deep in water," Mr de Jong told the Euro Weekly News after the last heavy downpour.
The water eventually disperses, but not the stones and gravel which, as he pointed out, are a danger to pedestrians, cyclists and drivers.
They can remain untouched for up to four weeks, Mr de Jong said.
Despite countless letters and attempts at contacting the town hall he has yet to speak to anybody about the problem, which he knows will recur during the next bout of bad weather.
---
The Euro Weekly News is running a campaign to help reunite residents in Spain with family and friends by capping the cost of PCR tests for travel. Please help us to urge the UK government to cap the cost.