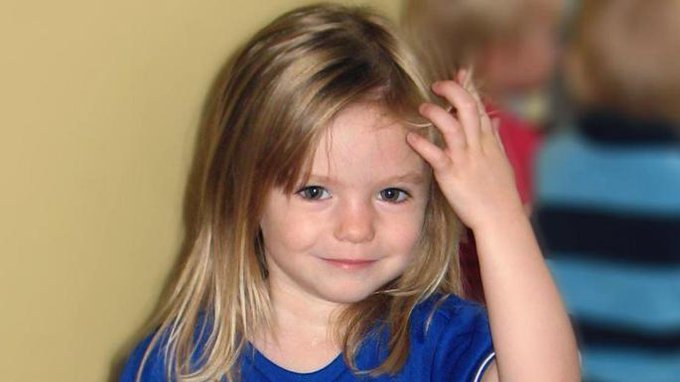 CLAIRVOYANT Claims He Knows Exactly Where Madeleine McCann Is Buried – just six miles from where she went missing

Michael Schneider, a clairvoyant who this year alone has already helped police in Germany and Italy to locate missing people, has come forward claiming that he knows exactly where the body of Madeleine McCann is buried.
Schneider, a 50-year-old former TV reporter, has reportedly told police the exact co-ordinates of the missing girl's body, saying she is buried in a forest just six miles from the Portuguese resort of Praia la Luz, where she disappeared from in 2007, claiming he told police officers Madeliene was 'dead and buried in a forest six miles from where she went missing'.
Hans Christian Wolters, the senior prosecutor in the case, confirmed to the Daily Mail that his team of investigators at the BKA has used similar methods in the past, with Schneider allegedly helping to find the bodies earlier this year of Peter Neumair and Laura Perselli, the murdered Italian couple, as well as helping to solve a case last month in Germany of a missing woman.
His technique apparently includes looking at photographs of a missing person and then asking God 'whether this living being is alive or dead', before turning to atlases and Google Maps until they 'stop on a spot'.
The clairvoyant told the Mirror, "I do not give out such information lightly, and without constantly questioning myself, because I am very well aware of the responsibility of what I do. I'm happy that the BKA seems to be taking me seriously. Often you have a reputation as a freak, or someone just trying to squeeze money out of someone and this is hurtful. I never take money".
These new claims come as what would have been Madeleine's 18th birthday draws near, with her grieving parents vowing that they would never give up hope of finding her.
___________________________________________________________
The Euro Weekly News is running a campaign to help reunite Brits in Spain with their family and friends by capping the costs of PCR tests for travel. Please help us urge the government to cap costs at http://www.euroweeklynews.com/2021/04/16/ewn-champions-the-rights-of-brits-in-spain-to-see-loved-ones-again/
Thank you for reading, and don't forget to check The Euro Weekly News for all your up-to-date local and international news stories.