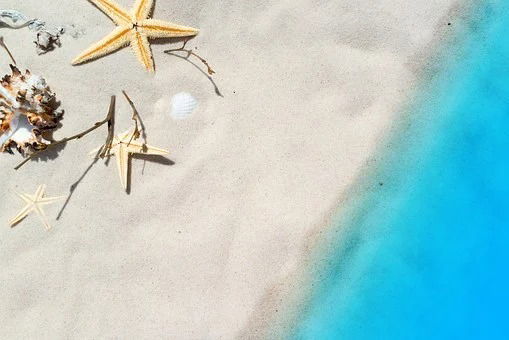 Be Careful What You Bring Back From Holiday.
If you are heading off on holiday you need to be careful what you bring back as over 40 eager holidaymakers have been fined after they attempted to steal sand, rocks and seashells from beaches.
Over 40 tourists attempted to steal seashells, rocks and even sand from Sardinia's beaches, and have been fined. All the tourists were stopped at either an airport or a port recently after they attempted to leave the island with over 100 kilograms of beach loot between them.
The fines were not small though and tourists have seen fines of up to €3000 each. The Guardia di Finanza have commented that online adverts have been discovered for the sale of sand, shells, minerals and pebbles which have been stolen from beaches in the area.
According to Italian media customs police are handing out staggering fines of up to €3000 each. Once the beach loot is recovered though, where possible it is returned to its original place of origin.
Most tourists take home a souvenir of their holiday but in 2017 Sardinia made it illegal to trade in sand, shells and pebbles. Many consider that the fines are high but they are there to deter people and tackle this long-term issue.
The country has seen online souvenirs such as sand and shells sold via the Internet for numerous years. Travellers are finding that police at airports and ports are using x-ray technology to check out their luggage and see if have they attempted to smuggle anything back from their holiday.
This is often not a case of a little bit of sand as in 2019 two tourists from France were discovered with a staggering 40 kilos of sand in the boot of their car.
---
The Euro Weekly News is running a campaign to help reunite Brits in Spain with their family and friends by capping the costs of PCR tests for travel. Please help us urge the government to cap costs at http://www.euroweeklynews.com/2021/04/16/ewn-champions-the-rights-of-brits-in-spain-to-see-loved-ones-again/
Thank you for reading, and don't forget to check The Euro Weekly News for all your up-to-date local and international news stories.