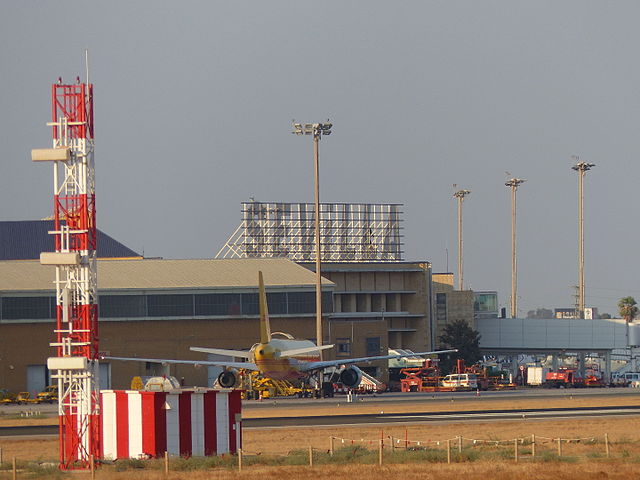 SEVILLE AIRPORT resumes flights to Poland and Romania in June. The San Pablo airport resumes its connection with Bucharest, Romania, with a frequency of flights twice a week starting from June 29 and with the Polish cities of Katowice and Warsaw, through Wizzair, the Hungarian low-cost airline company.
As reported by Andalucia Informacion, new international routes have been scheduled this month. Ryanair will provide flights to Vienna (Austria); Paris Beauvais, Marseille and Nantes (France); Naples and Palermo (Italy); Valletta (Malta); London, Edinburgh and Manchester (United Kingdom), Krakow (Poland), Lisbon (Portugal) and the Moroccan cities of Rabat, Fez and Tangier, although air traffic depends, as always, on how the pandemic is trending and what regulations are in force in that particular moment in each country.
The Irish airline also operates connections to Cologne (Germany); Brussels, Belgium); Eindhoven (The Netherlands); Dublin (Ireland); Toulouse and Bordeaux (France); Budapest, Hungary); Bari, Bologna, Catania, Milan, Pisa, Rome, Fiumicino airport and Venice (Italy); Porto (Portugal) and the Moroccan city of Marrakech.
There are already 14 countries on the European continent that have connections with the Sevillian airport and around 39 international routes that are operational -including the four connections with Moroccan cities, which represents a new increase compared to the previous month, which in turn reflected a boom in supply and therefore confirms the upward trend in air activity.
Other routes that are operational from the airport include the Portuguese TAP Air connection between Seville and Lisbon, Transavia has an open route with Amsterdam (Netherlands); Lufthansa schedules flights with Munich and Frankfurt, and both Edelweiss and Easyjet offer flights to Switzerland, specifically to Zurich and Geneva.