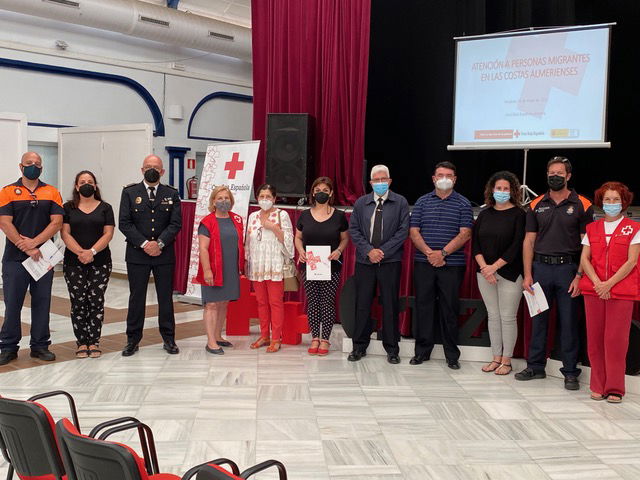 MOJACAR'S Red Cross and town hall recently organised talks on rescuing migrants reaching the Almeria coast.
The meeting was attended by 50 people from bodies routinely involved in assisting those who clandestinely cross from North Africa, as well as the mayors of Mojacar, Turre and Garrucha.
Concepcion Rivera Puche, president of Mojacar's Red Cross, explained the need for all the administrations involved to coordinate procedures when assisting the migrants who reach the coast in flimsy boats.
According to Red Cross figures, 1,600 migrants have already entered the province by sea  this year, a slightly lower figure than during the same period in 2020.
In the past, the Red Cross experts explained, migrants arrived in large vessels and were principally from sub-Saharan, African countries.
At present they arrive on the province's beaches in flimsy, unseaworthy boats and are from North Africa in general and Algeria in particular.
The speakers at the recent series of talks stressed that as well as their work in assisting migrants, the Red Cross also assists vulnerable residents and provides overall care for the elderly.
This has been increasingly necessary owing the health and financial crisis produced by the coronavirus pandemic, explained the Red Cross which has come to the aid of approximately 1,000 people.
---
The Euro Weekly News is running a campaign to help reunite residents in Spain with family and friends by capping the cost of PCR tests for travel. Please help us to urge the UK government to cap the cost.