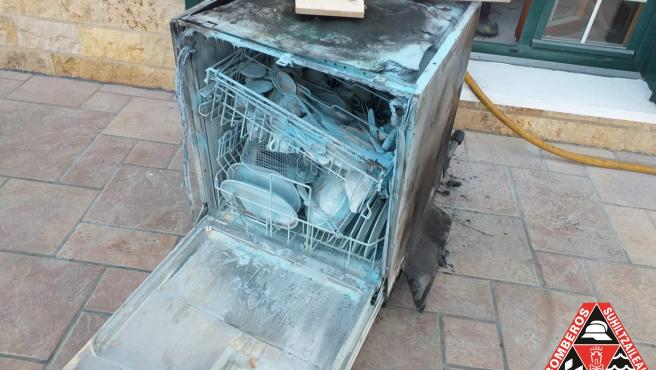 Beware of the "sweet death" if you are planning to leave your dishwasher on at night.
Beware of the "sweet death" if you are planning to leave your dishwasher on at night. Eight years ago during an open house at the Pozuelo Fire Station, an officer told children: "Ask your parents to never leave the dishwasher on at night," 20 Minutos reports.
He continued with a story about an incident firefighters had attended years earlier in which a family had left the dishwasher on at night and all members of the family were found dead in their beds in a smoke-filled house. They had all died from carbon monoxide poisoning – known as the sweet death.
In April alone there have been at least two fires caused by burning dishwashers. Due to people now running their appliances at night to save money because of the new electricity tariffs, experts are drawing attention to the dangers.
The new electricity tariff is split into three-time bands, with the cheapest being from midnight to 8am Monday to Friday and all day on weekends. This means many people will be tempted to go to sleep with the washing machine or dishwasher running or charging their mobile phones or scooters. However, according to Roberto Alonso, an officer of the Fire Department of the Madrid City Council, this can carry certain dangers.
"In the case that there is a short circuit and the problem increases, the user will take longer to realise it," he adds. "If there is a problem in the dishwasher and it starts to catch fire, the user is sleeping, because he will not stay up at night to see it, and it will take until he realises that that appliance is on fire. And response time is important for firefighters".
The fire officer highlights that these types of incidents are especially dangerous in the nighttime zone.
"For the Fire Department, the type of claims that most concern us is that of night fires, because there is no face-to-face control: everyone is sleeping and it takes people longer to realise it," says Alonso.
"A very big problem is that the house begins to fill with smoke, due to a short circuit or a derivation in the use of appliances, whether they are dishwashers, washing machines, or now that they are beginning to leave charging electric scooters inside the homes, or even the mobiles themselves,"
"If no one in the family notices, the house fills with smoke and in the end, you can die simply because of that smoke that has generated the short circuit or derivation."
Most cases of fires in homes have been caused by electricals. The fire officer also points out that electrical scooters have become a cause for fires due to battery issues or inappropriate or non-approved chargers are used for that equipment. The same can also be said for mobile phones.
Experts have pointed out that people should be attentive to possible wiring problems, breakdowns in electrical appliances and overloading power strips.
Above all, be sure to have a working fire alarm installed.