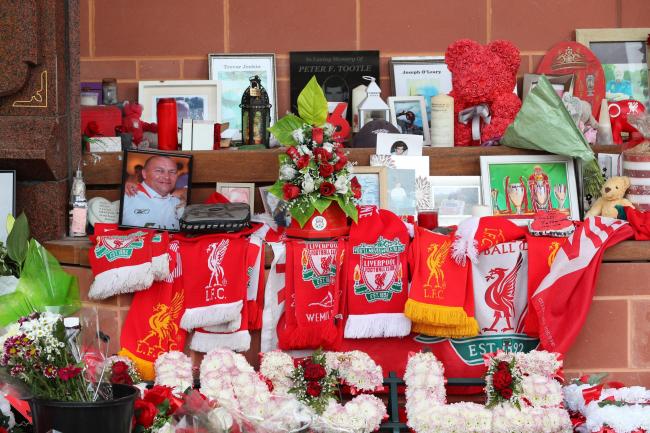 Two police forces to pay damages to more than 600 people over Hillsborough cover-up.
Two police forces have agreed to pay damages to more than 600 people after a cover-up following the Hillsborough disaster, lawyers have said.
South Yorkshire police, together with West Midlands forces had agreed the settlement earlier this year following a civil claim for misfeasance in a public office on behalf of 601 claimants, solicitors representing the victims said.
No-one has ever been convicted in connection with the police actions following the tragedy at the FA Cup semi-final in 1989 when 96 Liverpool fans died.
A spokesman for Saunders Law, the lead solicitors for the group litigation, said the claim was started in 2015 and agreed in April, but could not be reported until the conclusion of the trial involving former police and legal officials.
The Saunders Law spokesman said the 601 claimants had "sought justice and accountability for the deliberate, orchestrated and thoroughly dishonest police cover-up that suppressed the truth about the responsibility of the police".
The spokesman added: "The settlement of these claims marks the end of an unparalleled and extraordinary fight for justice by the victims and their families."
South Yorkshire Police chief superintendent Donald Denton, 83, retired detective chief inspector Alan Foster, 74, and Peter Metcalf, 71, who acted as solicitor for the force, were accused of amending police officers' statements to minimise blame on the force.
TWO retired police officers and an ex-solicitor have been acquitted after being accused of perverting the course of justice in the Hillsborough disaster trial today, May 26, Euro Sport reports.
---
The Euro Weekly News is running a campaign to help reunite Brits in Spain with their family and friends by capping the costs of PCR tests for travel. Please help us urge the government to cap costs at http://www.euroweeklynews.com/2021/04/16/ewn-champions-the-rights-of-brits-in-spain-to-see-loved-ones-again/
Thank you for reading, and don't forget to check The Euro Weekly News for all your up-to-date local and international news stories.