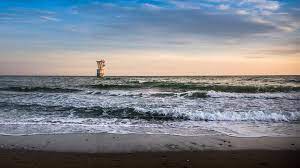 Three men arrested in Marbella, all linked to drug and human trafficking.
THREE men have been arrested in Marbella, two of them internationally claimed for illegal human and drug trafficking.
The arrests were made at various devices set up in leisure areas of Puerto Banus, in anticipation of a significant influx of tourists following the lifting of mobility restrictions.
During the month of May, officers of the National Police of Marbella found and arrested three people, two of whom had outstanding search, arrest, and surrender orders for the United Kingdom and Serbia. After attempting to flee the checkpoint, the other person was charged with forgery of documents, violation of road safety, and assault on authorities.
In light of the relaxation of restrictive mobility measures and the large influx of tourists to Marbella's leisure areas in May, the Marbella Prevention and Reaction Unit established various Selective Static Identification Devices, resulting in the arrest of three men – two of whom had outstanding search and arrest warrants issued by international authorities – in separate incidents.
In the first of the DIES set-ups, a French guy was filmed attempting to depart using forged paperwork. He was totally identified with his true identity after being apprehended and held by cops. SB was later discovered to be wanted by French authorities for his alleged involvement in a narcotics trafficking offence. Additionally, he was charged with fabrication of documents, violations of road safety, and assault on a public official.
MEA, 29, a British national, was identified in another of the security devices during the officers' second intervention, with an OEDE decreed by the United Kingdom in effect since May 2019. The British authorities have charged him in this case with narcotics trafficking between 2016 and 2017.
Finally, on 19 May, a Serbian national was apprehended on an international arrest warrant for human trafficking. NZ, a 29-year-old Serbian national, assisted the unlawful border crossing of 28 individuals – Afghan and Pakistani nationals – in 2016. This apparently occurred in exchange for a sum of money in European countries. Additionally, the individual was illegally residing in Spain and was subject to a Schengen Entry Ban. The apprehended individuals, who were subject to arrest and surrender warrants, were turned over to the National High Court's Central Examining Courts, along with the proceedings.
As reported by Axarquia Plus