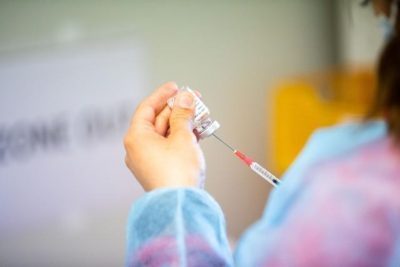 The dangerous Indian cariant of Covid has been detected in two people in Malaga.
THE dangerous Indian cariant of Covid has been detected in two people in Malaga, according to data from health sources. Following suspicions that the variant had arrived in Malaga, information was sent for analysis in Granada and the results were conclusive with the new strain.
The tracking process is now being carried out to determine how the contagion occurred, sources said: "What it shows is that the virus mutates, as has already happened with the British strain, which is now the majority; now the Indian strain is also here."
Health sources have now stressed that measures to help prevent the spread of Covid should not be eased, although the vaccination rollout is underway, experts insist that this is not enough to end the pandemic. "We will finish sooner if we comply with the warning recommendations, such as the use of masks, hygiene, maintaining social distance."
The Indian variant has been found to have a greater impact on its host and is also easier to spread. According to the data from the World Health Organisation (WHO), until the end of last May there were 26 countries in the European region in which the variant had been detected. Many of the cases of people infected had a link to travel.
The incident rate in Spain is significantly lower than in other countries such as the UK, however, these two new cases come at a time when the Covid cases in the province rose again according to Malaga Hoy. For the sixth consecutive day numbers reached 147.9 per 100,000 inhabitants (almost eight points more than on Wednesday). This number is dangerously close to the high risk of the virus spreading, a range that goes from 150 to 250 cases.
In the case of Malaga, the most populated nucleus, the Junta de Andalucia's latest update has confirmed a change in the trend. The rate on Wednesday, June 2, was 125.9 and rose yesterday to 132.2. This rise will affect decisions for the city on easing restrictions and events such as the celebration of the August fair.