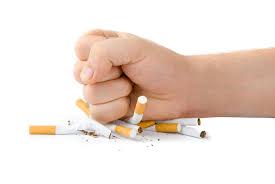 Velez-Malaga recognises the work of students helping to stop tobacco consumption.

Velez-Malaga recognises the work of students in the prevention of tobacco consumption.
Velez-Malaga City Councillor for Social Rights and Equality, Vctor González, presented gift vouchers and diplomas to students from IES Almenara and Joaqun Lobato for their participation in the contest 'I have fun without smoke,' which was organised by the aforementioned municipal delegation in conjunction with the World No Tobacco Day on May 31.
The town hall of Velez-Department Malaga's of Social Rights and Equality, in collaboration with the Regional Centre for Drug Addiction and Addictions, organised a free competition last week titled 'I have fun without smoke' in honour of the annual 'World No Tobacco Day' on May 31. The purpose of these projects is to reduce smoking and to encourage healthy lifestyle choices, particularly among the municipality's youngest residents.
Velez-Malaga town councillor for Social Rights and Equality, Victor González, accompanied by Alfonso Aranda, president of AFAX-Proyecto Hombre, Antonio Garca, director of the IES Almenara, and the coordinator of the Forma Joven Healthy Lifestyle Habits Programme at the school, explained that 42 works were submitted to the competition, written by students from a variety of schools. Specifically, by 40 students from IES Almenara and two students from IES Joaqun Lobato, with the winner being IES Almenara student Laura Bermdez Gálvez, who submitted an illustration concerning consumption.
Gonzalez emphasised the importance of educating young people about the negative and harmful effects of tobacco on health, which affect both active and passive smokers, "as it is concerning that young people are starting to smoke at an increasingly younger age and it is critical to work with this group."
Alfonso Aranda noted that "participation was extremely high, and all the works stood out for their high quality, in which they first worked on the concept they wanted to convey and then captured the message of how harmful these types of addictions are and encouraged people to abstain or avoid their consumption."
Antonio Garca wanted to express his gratitude to the council for conducting these kind of awareness-raising projects aimed at young people, which are very useful in the fight against substance abuse.
The competition's first prize was a gift voucher worth €100 to be utilised toward teaching and educational materials, and 14 finalist projects were also chosen and got a kit of school supplies as well as a diploma for participating in the effort. Vctor González congratulated the students for their efforts in participating in the activity and generating high-quality work, "as we all know, there is less time to devote to these activities at the conclusion of the school year and during finals."
The town hall, as part of the Community Prevention Programme for Drug Addiction and Addictions 'Velez Malaga against drugs,' promotes and implements year-round activities aimed at inhabitants, both young people and adults, aiming at tobacco and other addiction prevention.
As reported by Axarquia Plus
Read more – Traffic cuts for Friday June 4 in Vélez-Málaga, Torre del Mar, Benajarafe…