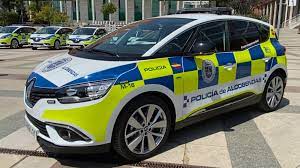 24-year-old arrested in Torre del Mar this morning for hitting his partner

A 24-year-old was arrested by The Local Policie in Torre del Mar this morning (June 4) for hitting his partner.
The Local Police of Vélez-Málaga detained a young man of 24 years and Spanish nationality in Torre del Mar early Friday morning on suspicion of frequently hitting his partner, a woman of 20 years and Moroccan nationality.
According to witnesses, the police were first contacted by two citizens at the Azucarera Street in Torre del Mar as they were patrolling the area.
The woman had admitted that she had been in a relationship with the offender for a year and that she had been getting beat up by him for some time.
However, the woman declined to make a complaint and did not have any injuries.
Even so, the local cops arrested the man.
Want to hear more local news in Axarquia? Click link below to read another brand new story in the area – The tourist season starts in Torrox
And for the lastest headline in the UK, please click here – Green List dismays holiday makers, tour operators and airlines
Woman gets on wrong easyJet flight and arrives 2,000 miles away from destination