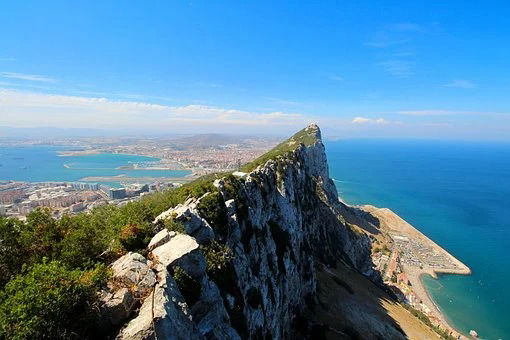 Woman Gets on Wrong easyJet Flight and Ends up 2,000 Miles From Her Destination.
EASYJET has begun an investigation after a woman managed to get on the wrong flight and end up in Gibraltar, rather than her planned destination of Belfast. The surprising trip saw her end up over 2,000 miles away from her intended destination.
Gemma Cargin, aged 25 is a teacher in Manchester but makes regular trips back to Banbridge, County Down in order to visit her family. On Sunday she took off from Manchester airport and decided to take a nap as she was only expecting to be on a 40-minute flight. She had expected to wake up at Belfast International Airport, but when she woke up she realised things had gone very wrong.
Gemma woke up to discover her mistake as she found out from someone that she would be landing in over an hour. Speaking to BBC she explained that: "They told me it was going to Gibraltar… I said: 'Guys, I'm on the wrong flight'."
"I was thinking about my parents because I knew they were picking me up and that they had no idea where I was."
This is the kind of mistake that really should not happen, but the display screen at the airport boarding gates had been off-line and Gemma had no idea that she had managed to get on the wrong plane. Her boarding pass had been scanned by airport staff too, but she was still able to get on the wrong plane.
Fortunately though easyJet organised everything for her to make her way to her intended destination as soon as possible.
easyJet commented that: "We are investigating with the airport and our ground handling partner at Manchester how Ms Cargin was able travel on the wrong flight.
"As soon as the mistake was realised, it was arranged for them to fly back to Manchester and on to Belfast, their original intended destination.
"Ms Cargin was looked after by our team throughout and provided with refreshments.
"'We would like to sincerely apologise for any inconvenience caused."
---
The Euro Weekly News is running a campaign to help reunite Brits in Spain with their family and friends by capping the costs of PCR tests for travel. Please help us urge the government to cap costs at http://www.euroweeklynews.com/2021/04/16/ewn-champions-the-rights-of-brits-in-spain-to-see-loved-ones-again/
Thank you for reading, and don't forget to check The Euro Weekly News for all your up-to-date local and international news stories.