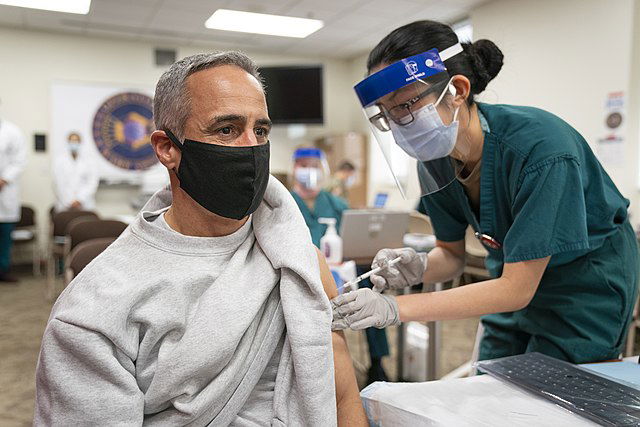 Spain Nears The Mark Of Ten Million People Fully Vaccinated

It was announced today, Thursday, June 3, that the autonomous communities of Spain have almost reached the Government's schedule of having 10 million people fully vaccinated by the first week of June, with a total of 9,979,204 people now immunised against the coronavirus, which is equivalent to 21 per cent of the population of the country.
A total of 28,182,345 vaccine doses have been administered, with 575,000 doses being given in the last 24 hours, and 18.7 million already having their first dose, which is 39.5 per cent of the population of Spain.
The next big milestone after the ten million mark is the proposed immunisation of 70 per cent of the country before the end of Summer, which is the figure required for herd immunity against the virus.
As far as age groups go, 45.5 per cent of people aged over 50 have received the full two injections – a combination of AstraZeneca, Pfizer, Moderna, or Janssen – with 84.7 per cent of the population having had at least their first jab of one of the available vaccines.
On top of that, as Spain nears ten million people fully-jabbed, for several weeks already, everybody aged over 80 has now been fully vaccinated, and close to 100 per cent of the people in the 70 to 79 years age group have received the first injection, which is 97.5 per cent, according to El Diario.
___________________________________________________________
The Euro Weekly News is running a campaign to help reunite Brits in Spain with their family and friends by capping the costs of PCR tests for travel. Please help us urge the government to cap costs at http://www.euroweeklynews.com/2021/04/16/ewn-champions-the-rights-of-brits-in-spain-to-see-loved-ones-again/
Thank you for reading, and don't forget to check The Euro Weekly News for all your up-to-date local and international news stories.