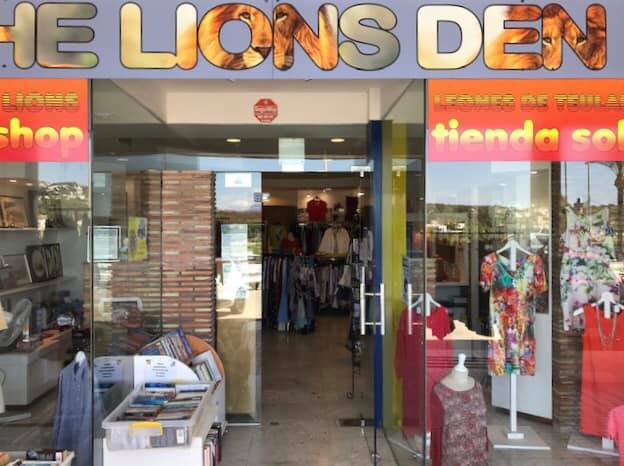 The Lions Den charity shop in Teulada-Moraira is a must for summer wardrobes.
"We might have just the items you need!" the Lions' Helen Chapman said.
"We are a charity shop with a difference and pride ourselves on stocking only top quality second-hand items.  We have clothes, accessories, bric-a- brac, books and plenty to tempt you."
The Lions Den can be found a couple of doors away from Letters R Us beneath the Pepe La Sal supermarket at the Centro Comercial, Moraira.
All profits from the shop go towards the charity projects that Lions support, which include donations to Social Services for food vouchers, the recent awning for Proteccion Civil and helping the Alzheimer's charity AFA to extend their coverage and many more projects.
All staff are volunteers who do an incredible job and enjoy it.
"Perhaps you have some time on your hands? Come and volunteer with us, you'll be helping those in need and meeting new people," Helen said.
"We follow all Covid rules but with more and more people vaccinated it has never been a better time to step forward."
Visit the webpage www.tmlions.com to learn more about the work of the Teulada-Moraira  Lions. For those readers who would like to support them, visit the https://www.gofundme.com/f/teulada-moraira-lions website.
---
The Euro Weekly News is running a campaign to help reunite residents in Spain with family and friends by capping the cost of PCR tests for travel. Please help us to urge the UK government to cap the cost.