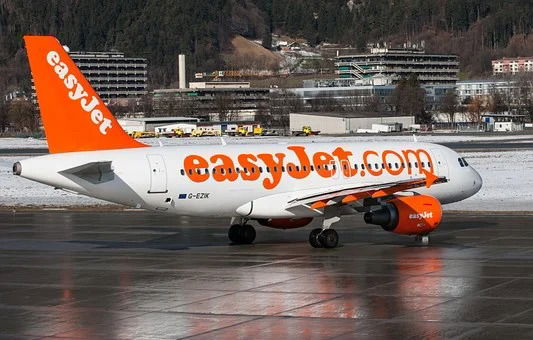 Drunken Teen Who Threatened To Shoot And Kill EasyJet Cabin Crew Jailed.
A drunken teen who threatened to shoot and kill EasyJet cabin crew on a flight from Spain's Alicante has been jailed.
The shocking behaviour occurred when Kieran Harris, aged 19, became furious on a three-hour flight from Spain's Alicante to Manchester last year. He became aggressive after having refused to wear his face mask.
Not only did the drunken teen threaten to shoot and kill cabin crew on the flight he also aggressively asked cabin crew member, Dorota Kazimierczak, to perform a sexual act.
Manchester Magistrates' Court heard how he threatened the cabin crew after he had been drinking vodka. The teen said: 'I've killed people, and I will kill you as well.'
His behaviour was that appalling that when the plane landed he had to be escorted off by police at Manchester airport last March. The teen from Garston in Liverpool has been jailed for 12 weeks.
The teen had been nervous about flying and claimed to have been drinking to "calm" his nerves before getting on the plane. Whilst on the plane his behaviour soon disintegrated and he told cabin crew, Dorota Kazimierczak: "Come here and make me, and while you're at it, suck my d***.
"I will f*** you up. You and your stupid s*** Eastern European accent.
"I will f****ing kill you. Bring your boyfriend here, and I will f***ing kill him too. I've killed people, and I will kill you as well."
A fellow EasyJet colleague has commented that: "The situation was distressing and incredibly difficult to deal with. He became intoxicated very quickly. I'm not sure whether this was because of alcohol or drugs, because he was foaming at the mouth.
"Also throughout the whole situation, he wasn't wearing a mask. He was shouting and foaming at the mouth. This is the worst incident of aggressive behaviour I have had to deal with."
In addition to being sentenced to 12 weeks in jail he has been ordered to pay £250 compensation to Miss Kazimierczak.
---
The Euro Weekly News is running a campaign to help reunite Brits in Spain with their family and friends by capping the costs of PCR tests for travel. Please help us urge the government to cap costs at http://www.euroweeklynews.com/2021/04/16/ewn-champions-the-rights-of-brits-in-spain-to-see-loved-ones-again/