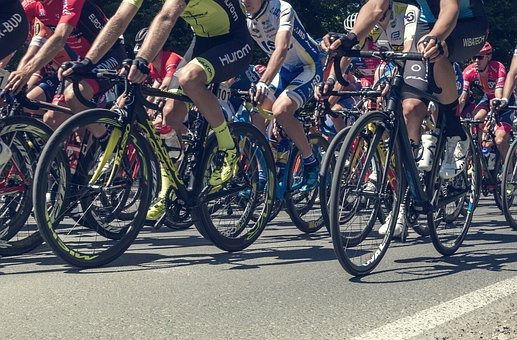 Vera Playa Will Kick Off The Last Stage Of The Cycling Tour of Andalucia.
VERA PLAYA is set to kick off the last stage of the 67th edition of the Ruta del Sol Cycling Tour of Andalucia.
Vera Playa will host the start of the final stage of the 67th edition of the tour on May 22. The tour began in Mijas on Tuesday May 18, but now expats and Spaniards alike will be able to watch the event as the final stage starts on Saturday.
The final stage will begin from Vera Playa and cover over 100 kilometres as it heads towards the Geoda de Pulpí, a stunning tourist spot in its own right.
The councillor for Sports of the city council of Vera, Alfonso Garcia speaking of the event has said that: "it is a great satisfaction to have in our town one of the most important sporting events on the national and international scene, as is the Vuelta Ciclista a Andalucia."
The mayor highlighted the fact that: "this top-level event will give us the opportunity to show Europe and the whole world the excellence of our municipality and the potential of our tourism sector, as the race will be broadcast by major international sports channels."
For those who want to catch the event on TV, the race can be followed via Canal Sur and on EuroSport too.
Speaking of the stunning beaches available in the town the mayor highlighted that: "Vera Playa, a reference point for family tourism and a naturist paradise in Europe, will serve as the starting point for this last stage of the Vuelta Ciclista a Andalucia, which will mark the beginning of the long-awaited tourist season in our municipality.
"Our excellent climate, our extraordinary beaches and tourist infrastructures and the wide range of hotels in our municipality are the perfect combination and the best letter of introduction to show to the world."
The town council has encouraged cycling fans to head towards the promenade near the AQUAVERA Aquatic Park from 11.40am to join in with the event.
---
The Euro Weekly News is running a campaign to help reunite Brits in Spain with their family and friends by capping the costs of PCR tests for travel. Please help us urge the government to cap costs at http://www.euroweeklynews.com/2021/04/16/ewn-champions-the-rights-of-brits-in-spain-to-see-loved-ones-again/